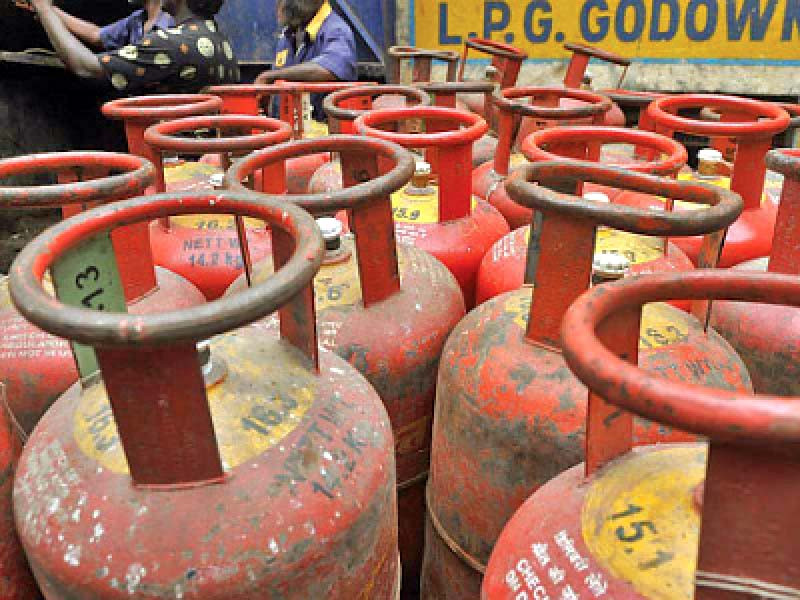 ---
ISLAMABAD:
State run-oil and gas exploration companies have warned the government that investment in liquefied petroleum gas (LPG) extract plants would come to halt due to anti-local and pro-importers polices, which offer tax concessions to LPG importers.
Sources told The Express Tribune that Petroleum Secretary Dr Arshad chaired a meeting on the new proposed LPG Policy 2021. During the meeting, the state-run companies; Oil and Gas Development Company (OGDC), Pakistan Petroleum Limited (PPL) and Pak Arab Refinery Limited (Parco), said that they had set up LPG extraction plant at a cost of $20-30 million.
However, disparity in taxes in favour of LPG importers had resulted in a loss for them. They said that they had to cut prices of LPG several time due to monopoly of LPG importers.
At present, the local LPG industry is paying 17% taxes in addition to paying petroleum levy, while LPG importers are paying 10% GST.
The government had imposed regulatory duty on LPG imports in LPG policy 2016. However, LPG importers and bureaucracy had manipulated and had withdrawn regulatory duty through SROs.
During the meeting, state-run companies informed that there would be no new LPG extraction plant in future if pro-importers policies continue.
They said that LPG importers were bringing cheaper and low quality LPG from Iran. There is no mechanism to check quality, they lamented.
The petroleum secretary agreed with the arguments of the state-run companies and assured to take measures to protect local investment.
The local industry officials said that during the meeting the petroleum secretary gave time to all stakeholders to address their concerns. The exploration companies further said that the government signed long-term contract ranging between 15-20 years with foreign firms to protect their investment.
LPG Distributors Association Chairman Ali Haider called for conducting forensic audit of the LPG importers with cooperation of the Federal Board of Revenue (FBR). He said that LPG importers were importing low quality product and there was under-invoicing in LPG imports. He added that audit of LPG imports from Iran should be conducted.
During the meeting, it was informed that local production of LPG stands at 68% whereas LPG imports account for 32% according to a recent annual report of the Oil and Gas Regulatory Authrity (Ogra).
However, the Petroleum Division DG LG claimed that local LPG share is 45% and LPG imports are 55% in contrast to what Ogra said in its report.
However, participants of the meeting contended the figures presented by DG LG and said that figures reported by Ogra were correct. They said that the Jamshoro Joint Venture Limited (JJVL) Plant has shut down that resulted in drying out 150,000 metric tons LPG from the local LPG share. The LPG industry said that local production share would go up to 82% if JJVL plant operations are resumed. On this, the petroleum secretary raised question of shutting down JJVL plant and subsequent loss to plant operator and Sui Southern Gas Company (SSGC).
The secretary was informed that both SSGC and JJVL were facing multibillion rupees loss on annual basis. They further said that LPG importers had spent $1 billion on LPG imports in one year. During the meeting four committees were set up. The Petroleum Division formed one committee of LPG producers, which will suggest recommendations to address their concerns and ways to attract investment in LPG sector to reduce reliance on LPG imports.
It formed another committee of LPG importers, which will inform about tax incentives, their issues and suggest ways to end smuggling and poor quality LPG imports.
Published in The Express Tribune, August 6th, 2021.
Like Business on Facebook, follow @TribuneBiz on Twitter to stay informed and join in the conversation.
COMMENTS
Comments are moderated and generally will be posted if they are on-topic and not abusive.
For more information, please see our Comments FAQ