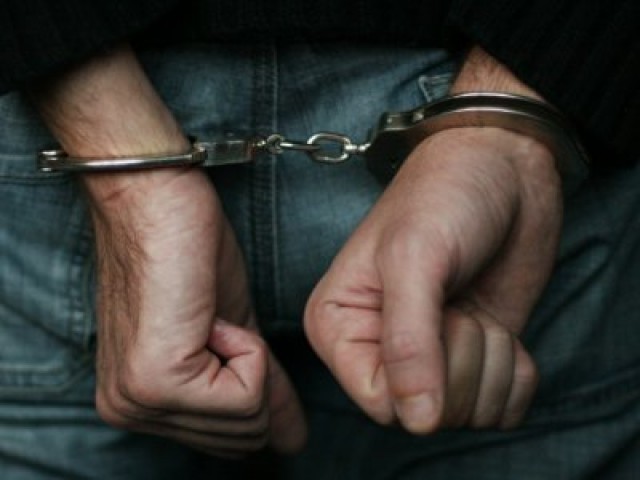 ---
NOWSHERA:
Police has registered an FIR against an elderly man for trying to rape his five-year-old grand-daughter in Nowshera district of Khyber-Pakhtunkhwa (K-P).
A police official told The Express Tribune that a woman lodged an FIR with Pabbi police, stating that she gave supper to her five-year-old daughter to take it to her grandfather, but when she returned, she was crying.
"I asked the child what happened to her and she said that her grandfather Mir Basher tried to rape her but when she started crying, he left her," she informed her, saying that the accused Mir Basher is her father-in-law and he married thrice.
"One of his wives is dead. Another one is suffering from mental ailments and the third one is living with him but even then he tried to rape my minor daughter," she told police.
Later the father of the victim also confirmed the incident to police, on which an FIR has been registered against the accused. Police said that the accused has been booked.
"This man has been booked under section 50 and 53 of Child Protection Act (CPA) and has been arrested for trying to commit incest," said an investigation officer.
He said that incest is more common despite a common belief that our religious society is free of such crimes.
Read More: Minor girl molested, another thwarts rape
In a separate incident a 13-year-old girl was lured and then trapped and raped in Madain, Swat. She told police that the accused Haq Nawaz called her and she went out to meet him.
"He took me to a deserted house where he raped me all night long on the promise that he will marry me. In the morning his brother came and he not only grilled Haq Nawaz for raping me but also dropped me in the marketplace," she stated in the FIR.
Published in The Express Tribune, August 4th, 2021.
COMMENTS
Comments are moderated and generally will be posted if they are on-topic and not abusive.
For more information, please see our Comments FAQ