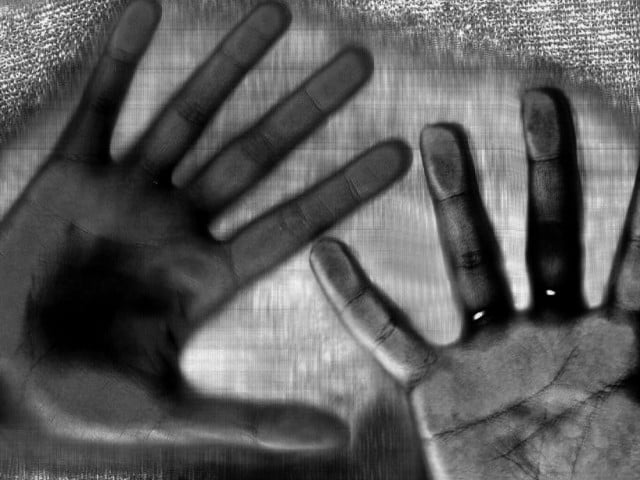 ---
RAWALPINDI:
A Rawalpindi civil court on Tuesday extended by two days the physical remand of a suspect arrested in the killing of a woman and her 18-month-old son in the Chauntra area.
The suspect, Wajid Ali, was presented before the court Duty Civil Judge Nazish Nawaz Kiyani under tight security.
During the hearing, the police told the court that the DNA test of the suspect had been conducted and the report testified that the suspect had raped the woman before stabbing her son to death and fatally injuring her.
The investigation officer told the court that the murder weapon could not be recovered as the suspect was attempting to distract the investigation by being reluctant to disclose the weapon used in the murder.
The police demanded an extra eight-day physical remand of the suspect to recover the weapon and complete the investigation.
The prosecution told the court that the suspect has confessed to killing the mother and her son and the police were reviewing to record his statement before the court under section 164.
After hearing the case, the judge extended the suspect's physical remand for two days and directed the investigation officer to produce him before the court on August 2.
Read: Noor's murder accused sent on judicial remand till Aug 16
The suspect is charged with raping and fatally stabbing 30-year-old Naseem, who later succumbed to injuries in hospital, and murdering her 18-month-old son on July 23 in a desolate place near Mahuta Mohra within the precinct of Chauntra police station.
The Chauntra police have registered a murder and rape case against the suspect.
Earlier, Shamim, the sister of slain Naseem, had lodged a complaint with the police that on July 23, Wajid showed up at their rented house in Rawat asked Naseem to accompany him to a shrine.
According to the complainant, her sister along with her 18-month-old son went with Wajid on his motorcycle.
According to the complainant, who makes a living on begging, when her sister did not return for hours, the family searched for her and her son.
During the search, the family saw Naseem, who had been stabbed multiple times, screaming and wailing near the Mahuna Mohra forest while her child was missing. The late Naseem had told the family that Wajid raped her and when she resisted, he stabbed her son to death and when she sought help, he stabbed her too.
Naseem was later moved to the district headquarters hospital Rawalpindi where she succumbed to the wounds the next day.
Published in The Express Tribune, August 4th, 2021.
COMMENTS
Comments are moderated and generally will be posted if they are on-topic and not abusive.
For more information, please see our Comments FAQ