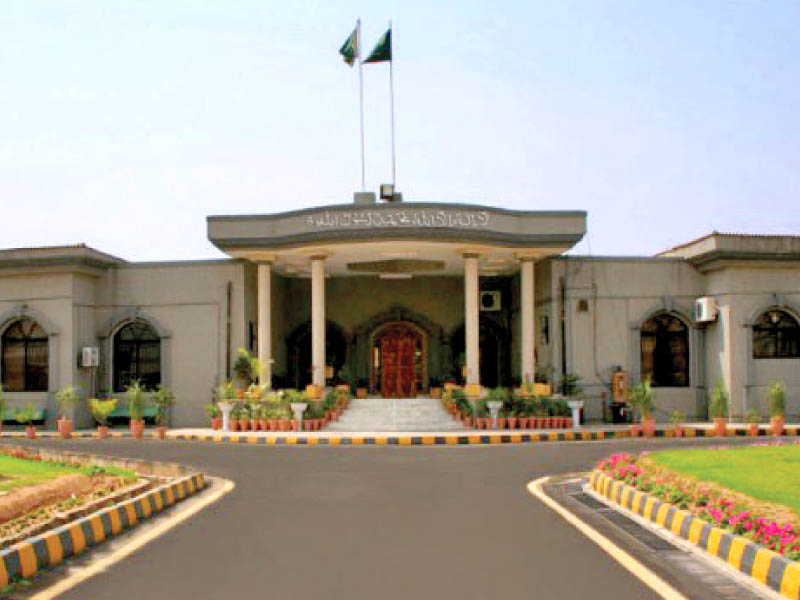 ---
ISLAMABAD:
The police on Tuesday arrested another suspect — charged with raping a student at the International Islamic University Islamabad (IIUI) in June — after the Islamabad High Court (IHC) rejected his pre-arrest bail plea.
The suspect, Ibrahim Khan, had obtained the pre-arrest bail nearly 45 days ago and showed up in the court after its expiry, seeking an extension in the bail plea.
IHC judge Tariq Mehmood Jehangir refused to extend the pre-arrest bail plea of the suspect after his lawyer completed the argument.
The police arrested Ibrahim as soon as he left the courtroom.
The other alleged rapist Mehmood Ashraf had already been arrested by the police.
The victim, who happened to be the student of Quaid-e-Azam University, was raped in room 176 of IIUI in the mid of June. Later, on June 18, the university disciplinary committee expelled two students, Ibrahim Khan and Mehmood Ashraf.
Read: Double murder suspect's physical remand extended
The Islamabad police had registered a case against the suspects.
Earlier, sources said that the alleged rapist Muhammad Ibrahim Khan, who was the brother of clerk-turned-resident house tutor (RHT) Yousuf Khan, was residing in the room illegally along with the other rapist Mehmood Ashraf.
It is learned that Yousuf Khan had been posted as the RHT, despite the fact the post is meant for a senior teaching faculty member with a responsibility to supervise and guide the students.
Earlier, a faculty member of the IIUI talking to The Express Tribune had demanded that the incident should be properly investigated as to how the alleged rapist was illegally residing in the hostel room where he lured the student of another university. He had questioned how the RHT and hostel warden had allowed their entry in the first place.
Published in The Express Tribune, August 4th, 2021.
COMMENTS
Comments are moderated and generally will be posted if they are on-topic and not abusive.
For more information, please see our Comments FAQ