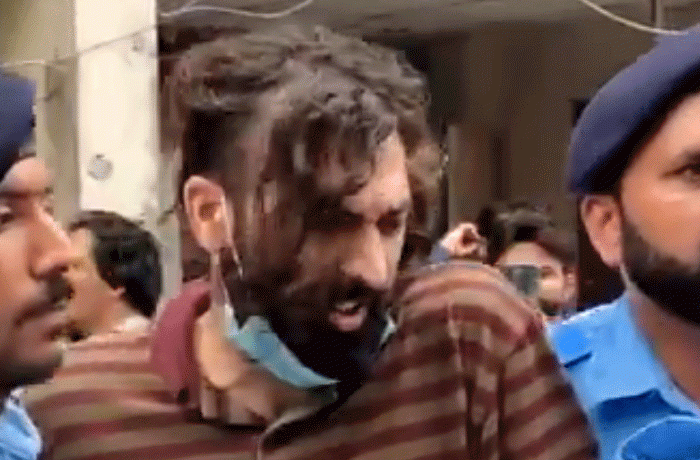 ---
ISLAMABAD:
A local court on Saturday extended for two more days the physical remand of Zahir Jaffer, who is accused of murdering and beheading Noor Muqaddam, the daughter of a former diplomat.
The court ordered the investigation officer and the prosecution to produce the accused on August 2.
The suspect was produced in the court of Magistrate Shoaib Akhtar on completion of his three-day extended physical remand.
During the hearing, Prosecutor Sajid Cheema told the court that the police needed time to go through every detail of the 40-hour closed-circuit television (CCTV) footage that had been accessed.
The police told the court that important aspects related to the incident have come to light during the investigation which needs further probe.
The plaintiff's lawyer Shah Khawar also said that more characters have been spotted in the 40-hour-long closed-circuit television footage. Therefore, he pleaded that the police must be provided with the remand of the accused to complete the investigation.
On the other hand, the suspect's lawyer argued that a polygraph test of his client has been conducted while the recovery of required items had also been completed. He argued that the police were now dragging the investigation.
Read Zahir Jaffer presented for polygraph test
The court, after completion of the arguments of both the parties, extended Zahir's physical remand for two more days.
Earlier, the Islamabad police urged the media to avoid airing or publishing unconfirmed news related to the Noor Muqaddam case because such acts could affect the investigation.
A police spokesperson had said that some television channels and social media outlets were spreading unverified news regarding the case.
Earlier, the Senate Standing Committee on Human Rights recommended inserting the names of the parents of accused Zahir Jaffer in the Provisional National Identification List (PNIL) to prevent them from fleeing abroad. A meeting of the standing committee was held at the Parliament House during which the committee members recommended including the names of Zahir's parents on the exit control list. However, Federal Human Rights Minister Shireen Mazari said that the process could take time.
She said that the investigation agency would first send a summary to the federal cabinet which would allow doing so. Therefore, as an instant measure, the minister said they would recommend including the names in PNIL.
The murder and beheading of Noor Mukadam has sparked nationwide outrage with thousands of people calling on the authorities to take the case to its logical end. The post-mortem report was released earlier, stating that she was beheaded after being murdered in Islamabad.
Published in The Express Tribune, August 1st, 2021.
COMMENTS
Comments are moderated and generally will be posted if they are on-topic and not abusive.
For more information, please see our Comments FAQ