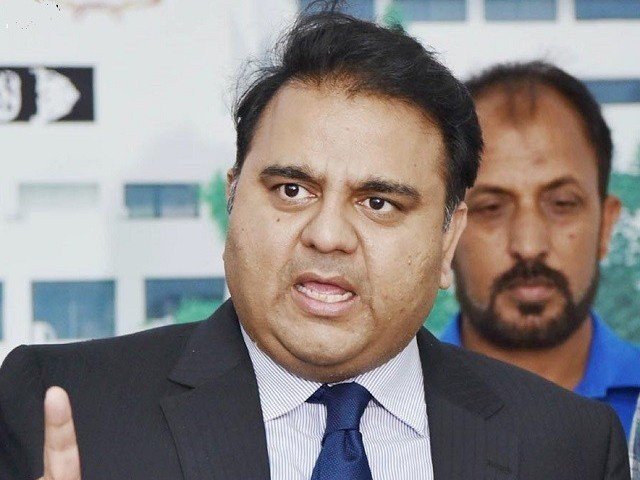 ---
ISLAMABAD:
Federal Minister for Information and Broadcasting Fawad Chaudhry on Friday said the Sindh government would not be allowed to impose a complete lockdown in the province as the federal government's policy in that regard was crystal clear.
The Supreme Court had also ruled that the provinces could not make unilateral decisions in this regard, he said in a statement in response to the Sindh government's announcement regarding imposition of the lockdown.
Read more: Covid hospitals in Karachi reaching capacity as Delta variant spreads
Under Article 151 of the Constitution, Chaudhry said, Pakistan was a single market with the port of Karachi as the jugular vein of its economy. "Any move, which would affect the country's economic lifeline, could not be allowed," he added.
He said the option of complete lockdown was not available to any province, adding that the policy regarding the Covid pandemic was given by the federation, and the National Command and Operation Centre (NCOC) and the provinces were bound to implement it.
The minister reminded that the country had fought hard against coronavirus, and the government had so far managed the pandemic to save human lives. "The prime minister is of the view that the complete lockdown would severely affect the working class, and daily wage earners," he added.
"Had the Sindh government implemented the SOPs effectively, the coronavirus situation in Karachi would not have been serious today. The Sindh government had been given a clear message that unilateral decisions could not be taken and the guidelines of NCOC must be implemented."
Earlier in his tweet, the minister said that careful assessment of the Sindh government's decision to lockdown [Karachi] was underway as Prime Minister Imran Khan had a candid policy against any step which impacted laymen's livelihood.
Also read: Delta variant and the fourth wave: Should we be worried?
"We are carefully reviewing decision of the Sindh government to lockdown. The policy of Prime Minister is very clear. We will oppose any move that would severely affect the economy of a common man," he said in a tweet.
سندہ حکومت کے لاک ڈاؤن کے فیصلے کا بغور جائزہ لے رہے ہیں، وزیر اعظم کی پالیسی بالکل واضع ہے ہم ہر ایسے اقدام کے خلاف ہوں گے جس سے عام آدمی کی معیشت شدید متاثر ہو NCOC اور سندہ حکومت اس ضمن میں ایک ایسا لائحہ عمل مرتب کریں کہ عام آدمی کا روزگا اور کاروبار کم سے کم متاثر ہو

— Ch Fawad Hussain (@fawadchaudhry) July 30, 2021
The minister called upon the Sindh government to devise a strategy in collaboration with the National Command and Operation Center (NCOC), which would have least effect on business and livelihood of a common man.
COMMENTS
Comments are moderated and generally will be posted if they are on-topic and not abusive.
For more information, please see our Comments FAQ