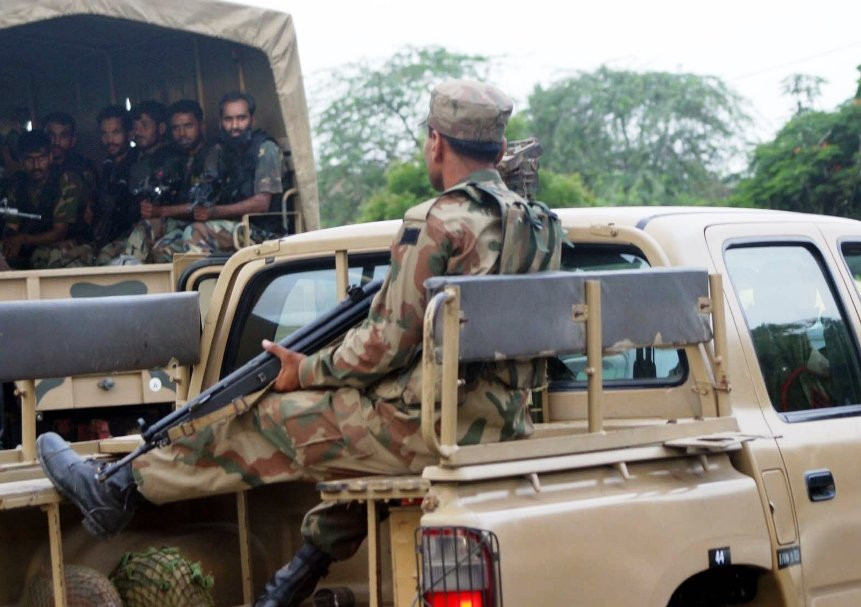 ---
LAHORE:
Police have sought help from Pakistan Army and Punjab Rangers for security of Muharram gatherings and processions. The deployment will be on standby.
The army and Rangers will not take part in routine security duty but will be on standby to respond whenever their help was sought to maintain law and order situation. As many as six companies of Pakistan Army and Punjab Rangers will be on standby during Muharram days.
In addition to it, Lahore police has also sought help for a helicopter to engage for aerial surveillance purpose.
A few days back, Lahore CCPO Ghulam Mahmood Dogar after chairing a meeting to review Muharram security had said as many as 7,210 religious gatherings will be held in the city, out of these 60% will be held during the first 10 days of Muharram.
Read Sindh govt assures foolproof arrangements for Muharram
He had promised for more elaborate and comprehensive security arrangements than last years.
The measures are meant to ensure strict security in the wake of threats after recent wave of terror cases from Jahoar Town to Dassu.
The high-level meeting on Sunday had also laid a plan for search operations in various vicinities also.
Iqbal Town police in a search operation on Thursday arrested at least 23 suspects. They also recovered weapons from them. As many as 21 suspects were booked for violation of Tenant Acts. SP Iqbal Town said that the measures have been taken to ensure law and order and a safe environment for the public. He added that they will ensure the safety of the citizens at all cost.
Published in The Express Tribune, July 30th, 2021.
COMMENTS
Comments are moderated and generally will be posted if they are on-topic and not abusive.
For more information, please see our Comments FAQ