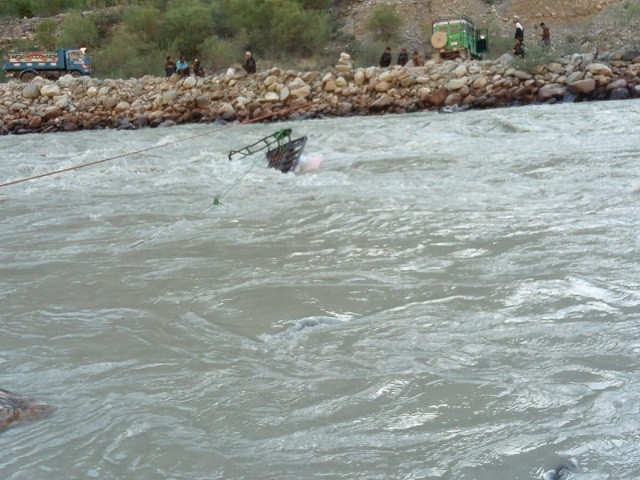 ---
LAHORE:
Two lives are lost daily on average in cases of drowning in Punjab, according to official figures.
Due to negligence of the citizens, the authorities, or both, at least 500 people lost lives due to drowning throughout Punjab in as many as 883 incidents reported so far this year, the data available with The Express Tribune shows.
Over four drowning emergencies were reported in the province daily during the period.
The data showed at least one incident of drowning took place every week in every third district of Punjab.
Over 30 cases of drowning took place in 12 of the 36 districts of the province during the ongoing year by July 25.
The highest number of incidents in a district was 78, reported in Lahore, while Sheikhupura accounted for the most deaths, 34. At least 31 people died due to drowning in Rahim Yar Khan, 30 in Faisalabad and 29 in Jehlum.
The data showed that the number of drowning emergencies in Faisalabad was 53, Rahim Yar Khan, Sialkot and Mianwali 46 each, Multan 34, Gujranwala 31, Dera Ghazi Khan 38, Bahawalpur 35, Sahiwal 30, Attock 35 and Sheikhupura 33.
Of the 697 people affected in the incidents, 54 were discharged by Rescue 1122 after first aid and 143 were shifted to hospitals.
An officer shared with The Express Tribune that the majority of the victims were visiting canals or rivers for recreation, swimming or getting relief from hot weather.
Read Rescuer's heroic act saves eight people from drowning in Bajaur
According to the data, 28 drowning emergencies in the provincial capital involved the canal, 12 the river and 28 drains, while 10 cases had other causes.
Similarly in Faisalabad, 38 accidents were reported in canals and 10 in sewerage drains. In Multan, 23 drowning emergencies were related to canals and one to sewerage system.
The incidents in Gujranwala included 25 in canals and one in a drain, DG Khan 29 in canals, three in rivers and one in sewerage drain, Bahwalapur 26 in canals and one in river.
In Sahiwal, there were 23 cases related to canals, two to rivers and one to sewerage drain, Rahim Yar Khan 40 to canals, five rivers and one drain, and Sialkot 37 canals, one river and five drains.
However, in Attock 21 emergencies were related to rivers and eight to canals, Khanewal 18 canals and one drain.
In Mianwali, 34 emergencies were related to canals and eight to rivers.
In Mandi Bahauddin, 22 accidents were reported in canals and four in rivers. in Sheikhupura, 27 cases were reported in canals, three in drains and one in river.
A senior rescue officer held both the people's and authorities' negligence responsible for the large number of incidents of drowning.
He said the authorities should enforce the ban imposed on swimming in rivers or canals in various areas. Implementation of the ban was not strict enough, he said.
Citing the example of Lahore, the official said the city district government had banned swimming at many points of the canal but its violation was evident to anyone travelling on the road in the summer.
The Rescue 1122 service also faced difficulties in operations in case of emergencies because of the crowd of swimmers he added.
The official also pointed towards blatant violations of the safety SOPs regarding boating. He said it was must around the globe that everyone boarding a boat, whether a swimmer or non-swimmer, passenger or crew member, must wear a lifejacket. However, such a jacket was a rare sight at boating points run by the government or privately.
He said the implementation of SOPs during boating reduced the intensity of risks by at least 70%.
The rescue official said those who could not swim properly should not jump into water. He recalled several examples in which relatives or friends died while trying to save a drowning person.
Published in The Express Tribune, July 29th, 2021.
COMMENTS
Comments are moderated and generally will be posted if they are on-topic and not abusive.
For more information, please see our Comments FAQ