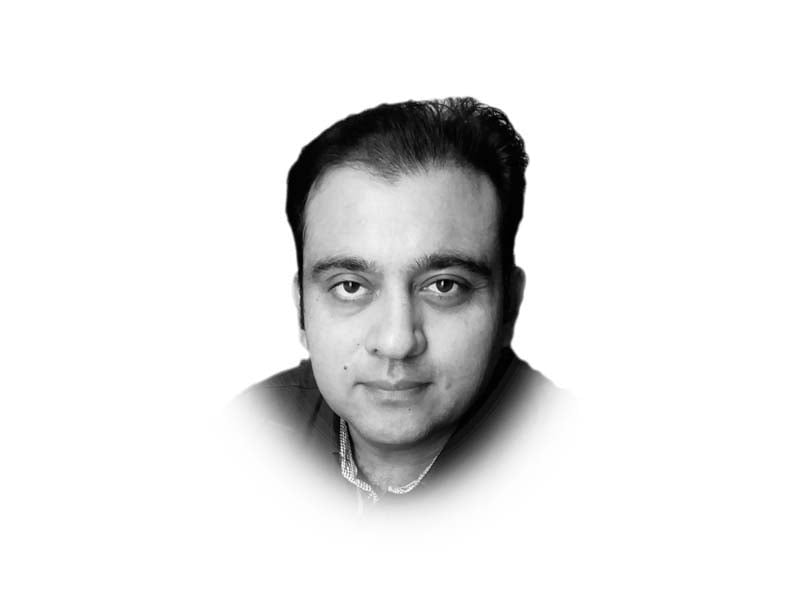 ---
Earlier this year at the Islamabad Security Dialogue, a brainchild of the national security adviser, Pakistan's civil and military leadership announced a new vision for the country. PM Imran Khan and Army Chief General Qamar Javed Bajwa agreed that Pakistan needed a paradigm shift in its policy to transform Pakistan from geo-strategic to a geo-economic hub. There was consensus that Pakistan needed to leverage its strategic location for economic gains. But this transformation was not possible without overhaul in our internal and external policies. It was one reason Pakistan started talking to India, albeit quietly, to lower the tensions. The backchannel talks resulted in the agreement by the two neighbours to restore ceasefire along the LoC which had been the scene of the worst clashes over the past many years. The idea behind seeking rapprochement with India was to have a peaceful neighbourhood — a prerequisite for moving to geo-economics.
While efforts were on to lower tensions with India, Pakistan was hoping for a peaceful end to the 40-year unrest in Afghanistan that held back the country's development. Pakistan has played a vital role in facilitating and brokering the Doha deal and intra-Afghan talks. The plan was for a smooth transition once the US and Nato forces withdrew from the war-torn country. The political solution to the Afghan war would also allow Pakistan a broad-based relationship with the US, one that would not be solely focused on security. An apparent ease in tensions between Iran and Saudi Arabia has given an opportunity to Pakistan to take full advantage. Imagine if efforts to seek rapprochement with India were successful, the Afghan war ended peacefully, relations with Iran saw a new push after revival of the nuclear deal and ties with China further deepened — Pakistan's plan to market the country as a geo-economic hub would have become a reality.
But developments of the past few weeks suggest that Pakistan's challenge on the foreign policy side will only get more daunting. The push for easing tensions appears to have backfired. After initial successes such as the LoC truce and lowering of rhetoric, the situation is now back to square one. The blame game has restarted as Pakistan publicly held India responsible for the Lahore attack, and India admitted it made sure Pakistan remained on the FATF 'grey list'. All this means that backchannels failed to make any headway.
On Afghanistan, the unfolding situation was not what Pakistan hoped for. Despite recent talks in Doha between the Afghan government and Taliban, the prospects of a peaceful end to the war are grim. Tensions are also deepening between Pakistan and Afghanistan. The recent 'kidnapping' of Afghan ambassador's daughter led Kabul to recall its envoy. President Ashraf Ghani and certain leaders continue to blame Pakistan for the Afghan mess. The US is also not willing to expand cooperation with Pakistan beyond Afghanistan. Many months have passed yet President Joe Biden has not spoken to PM Imran. Despite Pakistan's centrality to the Afghan issue, the US Secretary of State is visiting India. If that was not enough Pakistan's time-tested ally China is not happy either after the Kohistan bus incident in which nine Chinese were killed.
In a nutshell, nothing is working on the foreign policy front. What has compounded the problem is deep political divisions discouraging internal consensus. The recent in-camera briefing arranged for parliamentarians was a good step but the PM's absence suggested lack of seriousness on the government's part to develop minimum consensus on the impeding foreign policy challenges. For now, it seems Pakistan's foreign policy will be determined by events unfolding in the region rather than its desire to seek a transformation.
Published in The Express Tribune, July 26th, 2021.
Like Opinion & Editorial on Facebook, follow @ETOpEd on Twitter to receive all updates on all our daily pieces.
COMMENTS
Comments are moderated and generally will be posted if they are on-topic and not abusive.
For more information, please see our Comments FAQ