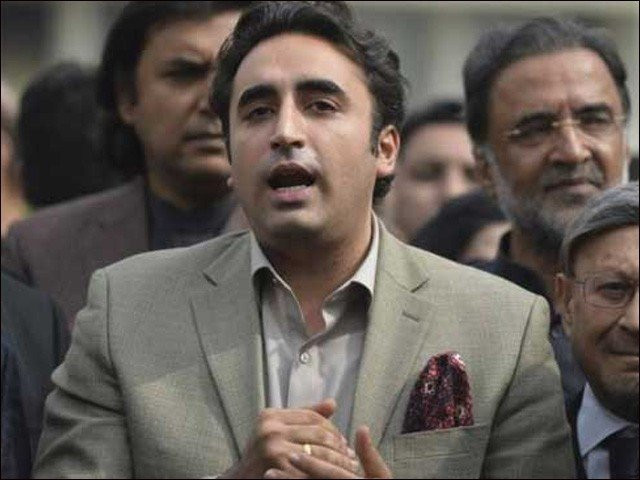 ---
KARACHI:
PPP Chairman Bilawal Bhutto Zardari has called upon the Azad Kashmir Election Commission (EC) to ensure free and fair elections in the valley so as to prevent the polls being held on Sunday (today) from being declared as the most controversial elections in history.
"The visit of Prime Minister Imran Khan to the valley can never be justified as lawful," he said adding that the premier's visit was sheer manifestation of the PTI government's "absolute disregard" for the writ of the Azad Kashmir election commission.
The Bhutto scion claimed that the PPP was the only political party that had been able to "sweep" the elections in Azad Kashmir, provided that the "EC ensures free and fair elections".
Read Bilawal lambasts his political rivals
He made these remarks while addressing a press conference in Karachi. Bilawal accused Prime Minister Imran Khan of harming the Kashmir cause saying the "puppet government of the PTI had not done anything for the people of the region in its tenure and left them helpless".
"Kashmir cause has been damaged to such an extent in history as was never done before through [PM] Imran Khan's character, speeches and lack of any initiative [for Kashmir]."
"Imran Khan had said that he would become an ambassador of Kashmir but became a lawyer for Kulbhushan (Indian spy in Pakistan's custody)," he said.
COMMENTS
Comments are moderated and generally will be posted if they are on-topic and not abusive.
For more information, please see our Comments FAQ