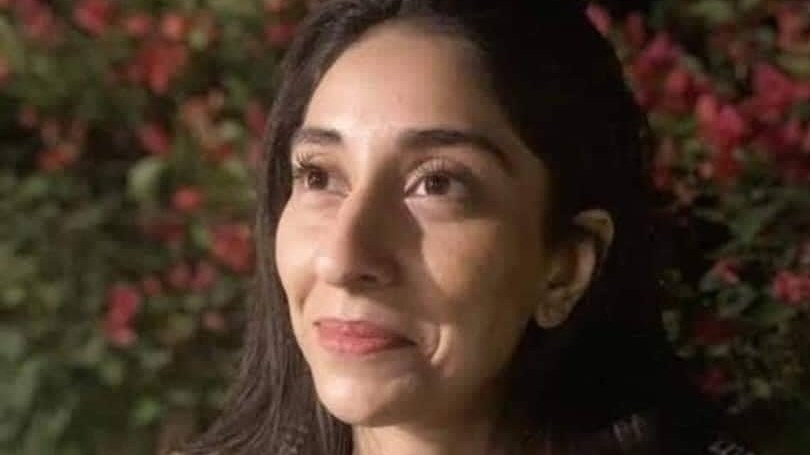 ---
ISLAMABAD:
A local court in Islamabad on Saturday extended the physical remand of Zahir Zamir Jaffer, accused of murdering Noor Muqaddam, for two days.
Police produced the suspect before the court of Duty Magistrate Sohaib Bilal Ranjha after completion of his three-day physical remand.
During the hearing, the police officials informed the court that they have recovered a dagger, a pistol and an iron machete from Zahir. They sought an extension in the physical remand of the suspect for another two weeks to recover his mobile phone.
However, the court only extended the physical remand of the suspect for two days and directed the police to produce him before the court on Monday. A murder case of Noor Muqqadam, the daughter of former diplomat Shaukat Ali Muqqadam, has been registered at the Kohsar Police Station and the deceased father is the plaintiff.
While talking to the media after the court hearing, the father of the slain girl categorically said that they were not ready for a compromise and his only aim was to get the suspect punished. He said that the suspect's family has not contacted him and neither he was in a mental state to discuss the matter.
However, he reiterated that the family would not compromise on the murder, as his daughter had been killed mercilessly and unjustly.
Read Noor Muqqadam's murder test case for govt: Gill
The former diplomat said there was no room for an apology in the case and the family has decided to bring the case to a logical conclusion.
Meanwhile, Islamabad Chief Commissioner Amir Ali Ahmad, on the recommendation of the federal police, has asked the interior ministry to place the name of the suspect on the Exit Control List (ECL).
Two-six-year-old Noor, daughter of the former ambassador to South Korea, was killed allegedly by Zahir Zamir Jaffer, son of Zakir Jaffer, whose family was the ex-diplomat's acquaintances.
Sources said that the interior ministry will add the name to the ECL after approval by the federal cabinet.
Police sources also said that an investigation team will contact the US and the UK, where the suspect had resided, through the foreign ministry to find out if he had a criminal record.
Earlier, the SSP investigation, the head of the team, said the statements of the victim's parents, the suspect's father and two security guards had been recorded.
Published in The Express Tribune, July 25th, 2021.
COMMENTS
Comments are moderated and generally will be posted if they are on-topic and not abusive.
For more information, please see our Comments FAQ