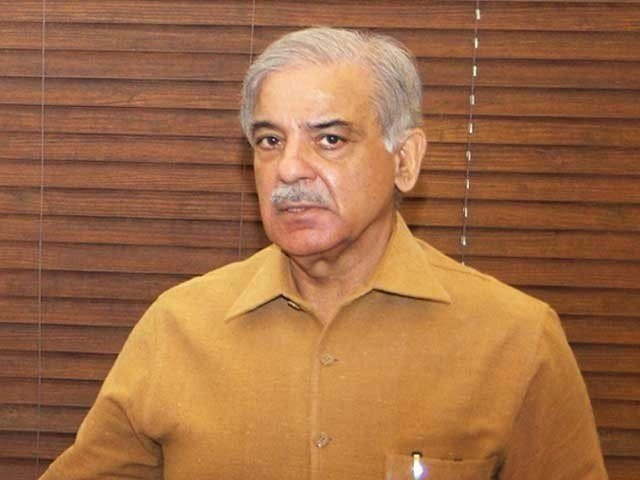 ---
ISLAMABAD:
Pakistan Muslim League-Nawaz (PML-N) President Shehbaz Sharif on Saturday rejected Prime Minister Imran Khan's statement to hold another referendum in Kashmir after the UN-mandated one.
"He [PM Imran] is deviating from the historical and constitutional position of Pakistan by talking about another referendum," the opposition leader in the National Assembly said in a statement.
A day earlier, the premier while addressing a public gathering in AJK's Tarar Khal area, pledged to the people of Kashmir that his government would hold a referendum after the UN mandated one and they could choose to become an independent state, if they did not wish to join Pakistan.
He was addressing the rally ahead of AJK elections scheduled to be held on Sunday.
Read more: PM Imran rubbishes allegations of making AJK a province
Over 3.2 million voters will elect a 53-member assembly for a five-year term. Out of 53 seats, 45 are general, while eight are reserved for women, technocrats and religious scholars.
Shehbaz said the entire nation rejected any position other than Pakistan's historic one on the Kashmir dispute and UN Security Council resolutions."
"His statement has proved the concerns that have already surfaced with India's actions on August 5, 2019," he added.
"The Kashmir dispute will be decided under the auspices of the UN with the inalienable right to a transparent and free referendum. This is the position of the people of Pakistan and Kashmir."
The former Punjab chief minister maintained that imposing any solution on Kashmiris without their consent and consultation was tantamount to helping India and betraying the Kashmir cause.
Also read: PM Imran rules out China ties downgrade
Speaking at the rally on Friday, PM Imran had rubbished the opposition parties' allegations that his government was mulling to make AJK a province of Pakistan.
"I do not know where all this talk has sprung from," he added.
The premier said the entire country was standing with the people of Indian Illegally Occupied Jammu and Kashmir (IIOJK) and pledged that he will continue raising the issue at all international forums.
The PM urged Kashmiri leaders particularly Ali Raza Gilani and Yasin Malik to show perseverance in face of Indian atrocities saying "success comes after the difficulty".
The premier said opposition parties were hurling rigging allegations ahead of the AJK elections despite the fact that PML-N led regional government was responsible for conducting the fair and transparent elections.
"The PTI-led government is making sincere efforts for the last one year to bring elections reforms to make election process transparent and opposition has been invited as well to sit with government for this purpose," he added.
PM Imran said electronic voting machines (EVMSs) would bring an end to rigging allegations and help in holding transparent elections.
PM Imran expressed the hope that Kashmiris would get their right to self-determination in line with UN resolutions and their sacrifices for freedom would not go in vain.
COMMENTS
Comments are moderated and generally will be posted if they are on-topic and not abusive.
For more information, please see our Comments FAQ