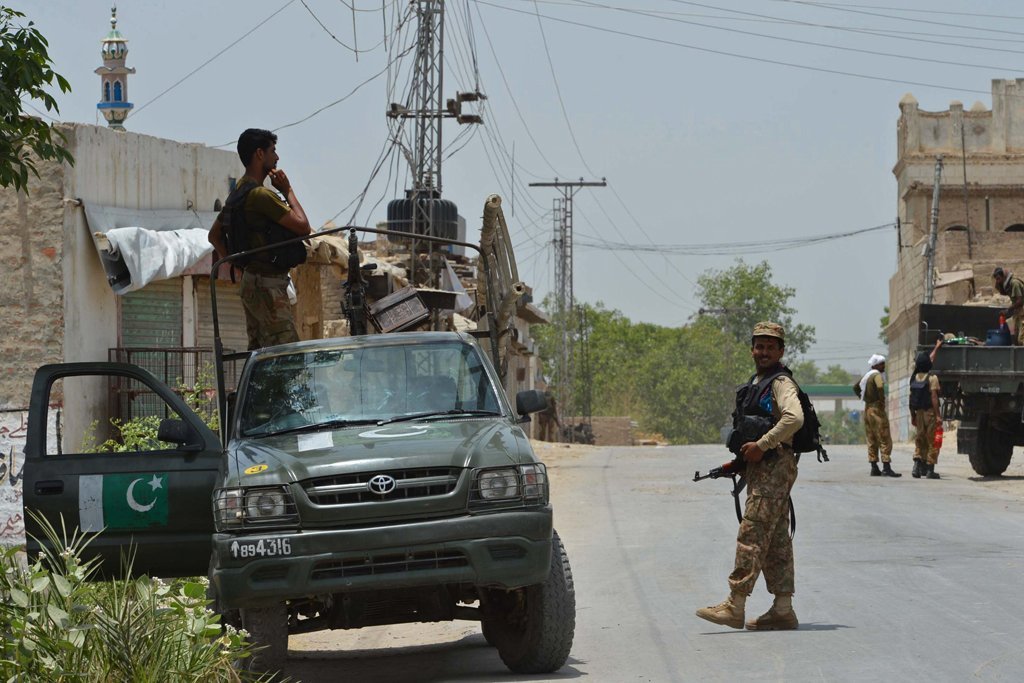 ---
Security forces have rescued five workers of a private cellular company who were abducted by terrorists nearly three weeks ago in Kurram tribal district, the military said late Thursday.
The labourers were rescued in an intelligence-based operation (IBO) which came two days after a young captain and a sepoy were martyred in a gunfight with terrorists during an earlier attempt to free the abductees.
According to a statement issued by the military's media wing, 16 labourers working at a mobile tower site in Kurram tribal district were abducted by unknown terrorists on June 26.
A day later, 10 of them were released while the body of the eleventh was found in the region.
"To rescue the remaining five abducted labourers, security forces launched a series of intelligence-based operations (IBOs) in the highly inhospitable terrain under extreme weather conditions," the ISPR said.
"The terrorists were continuously tracked and pursued," it added.
On July 13, three terrorists were killed in an IBO in which "Captain Basit Ali and Sepoy Hazrat Bilal sacrificed their lives for the honourable cause of rescuing the innocent labourers".
The security forces continued the pursuit of terrorists with determination and on July 15 pinned them down at a location, the ISPR said. The abducted labourers were successfully rescued following a gunfight with the terrorists.
During intense exchange of fire with terrorists, Captain Basit, a 25-year-old resident of Haripur, and Sepoy Hazrat Bilal, a 22 year-old resident of Orakzai, embraced martyrdom in Kurram District, says #ISPR #etribune pic.twitter.com/Kdm0sURZtJ

— The Express Tribune (@etribune) July 13, 2021
"The operation is still underway to apprehend/eliminate the remaining terrorists," it added. "Security forces are consistently endeavouring to ensure the security and well-being of our innocent civilians who have been whole-heartedly supporting the security forces in fighting the menace of terrorism."
Over in Balochistan, an army officer and a soldier were martyred when terrorists targeted the security forces with an improvised explosive device in Khuda Bux Bazaar near Pasni on Thursday.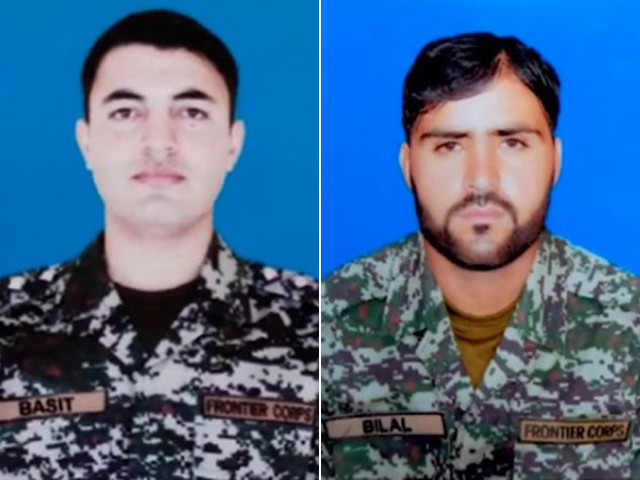 "Captain Affan Masood and Sepoy Babar Zaman embraced Shahadat," the ISPR stated in a statement. It added that a search operation was ongoing to apprehend the perpetrators.
"Such cowardly acts by inimical elements, backed by hostile intelligence agencies cannot sabotage the hard-earned peace and prosperity in Balochistan," the ISPR said.
"Security forces are determined to neutralise such nefarious designs at all costs."
COMMENTS
Comments are moderated and generally will be posted if they are on-topic and not abusive.
For more information, please see our Comments FAQ