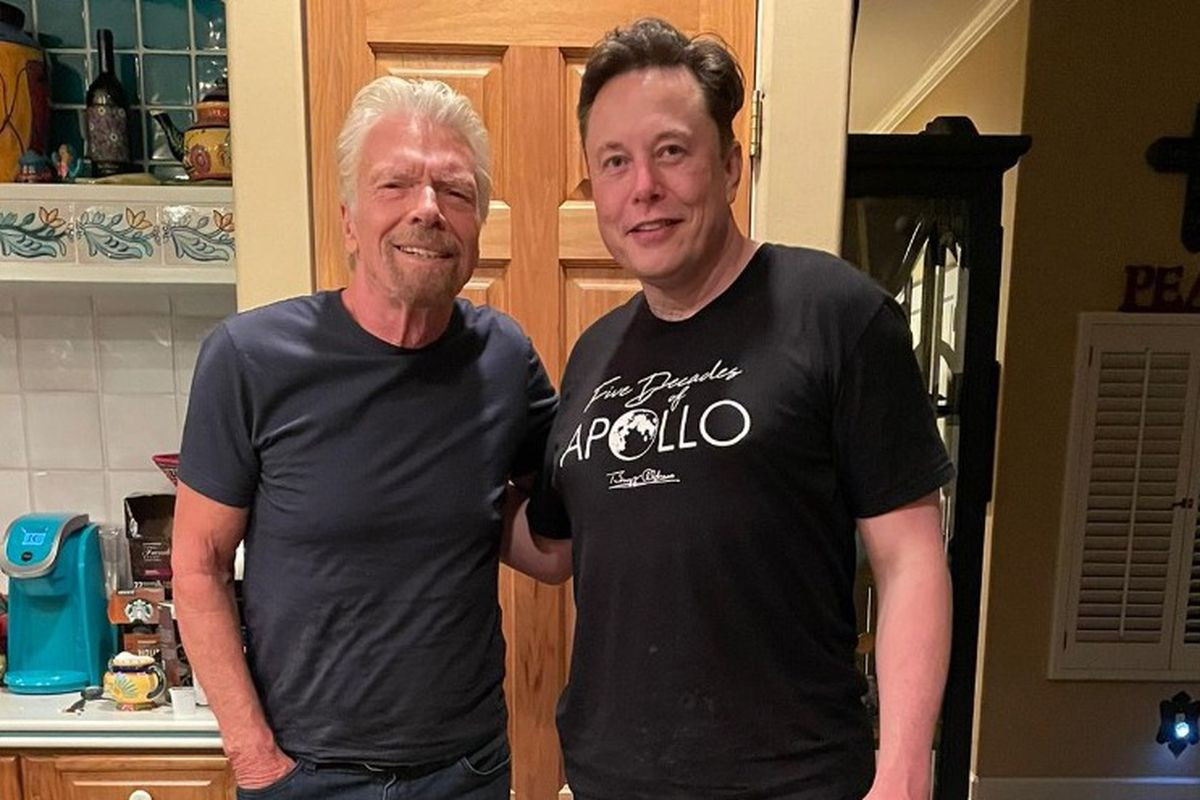 ---
Elon Musk will be flying to space on Branson's Virgin Galactic, Richard Branson revealed to The Times. The SpaceX founder holds a ticket for one of Virgin Galactic's prospective flights to space. While both the billionaires have competing businesses, the duo are also friends according to Richard Branson.
The third billionaire, Amazon's Jeff Bezos, however mocked the Virgin Galactic flight to space. His company Blue Origin instead took the opportunity to promote irself.
From the beginning, New Shepard was designed to fly above the Kármán line so none of our astronauts have an asterisk next to their name. For 96% of the world's population, space begins 100 km up at the internationally recognized Kármán line. pic.twitter.com/QRoufBIrUJ

— Blue Origin (@blueorigin) July 9, 2021
British billionaire Richard Branson on July 10 soared more than 50 miles above the New Mexico desert aboard his Virgin Galactic rocket plane and safely returned in the vehicle's first fully crewed test flight to space, a symbolic milestone for a venture he started 17 years ago.
Branson, one of six Virgin Galactic employees strapped in for the ride, touted the mission as a precursor to a new era of space tourism, with the company he founded in 2004 poised to begin commercial operations next year.
"We're here to make space more accessible to all," an exuberant Branson, 70, said shortly after embracing his grandchildren following the flight. "Welcome to the dawn of a new space age."
The success of the flight also gave the flamboyant entrepreneur bragging rights in a highly publicised rivalry with fellow billionaire Jeff Bezos, the Amazon online retail mogul who had hoped to fly into space first aboard his own space company's rocket.
COMMENTS
Comments are moderated and generally will be posted if they are on-topic and not abusive.
For more information, please see our Comments FAQ