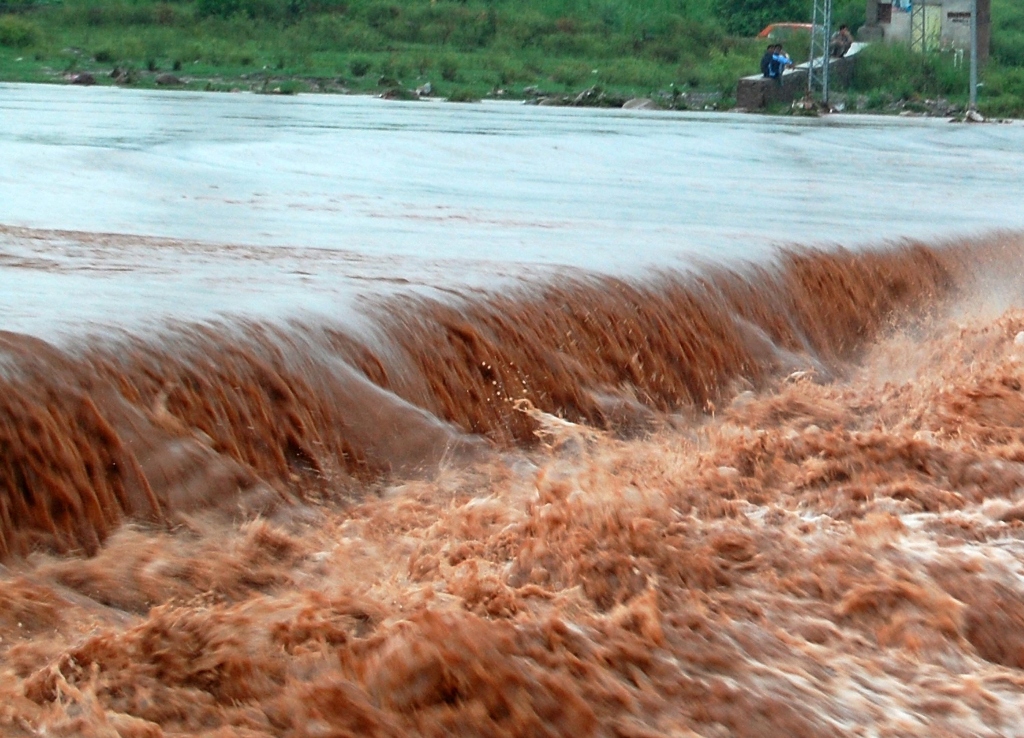 ---
RAWALPINDI:
The Rawalpindi administration has imposed a rain emergency to cope with the threat of flooding in Nullah Leh, Soan River and 10 other major canals flowing through the city.
At a special flood management meeting, the 111 brigade of the military proposed immediate removal of all illegal cattle pens along the Nullah Leh. At the meeting, the 111 brigade also proposed shifting flood rescue equipment from remote offices to low-lying areas including Javed Colony, Gawalmandi Bridge near New Katarian Bridge and also suggested setting up 10 flood relief camps.
Rawalpindi Deputy Commissioner Amir Aqiq also issued directives to clean 17 small linking drains across the city within 48 hours. He also ordered to release funds of Rs30 million for the cleaning of linking canals.
The deputy commissioner also directed Rawalpindi Cantonment Board and Chaklala Metropolitan Municipal Corporation representatives to immediately deploy staff at night to register cases and impose fines on those throwing construction material in canals.
He also announced setting up 10 flood relief camps which will be operational from July 15.
Representatives of all concerned agencies, including military officers, also attended the meeting.
A military official said that action should be taken against people dumping building material in drains. He said that a contingent of the 111 brigade has been put on red alert and will reach the low-lying areas on short notice in case of flooding.
At the meeting, district officers were also instructed to activate all warning posts of Civil Defence in all the low-lying areas and on the banks of Nullah Leh.
District Officer Talib Hussain said that 300 volunteers have been deployed in the low-lying areas, who in case of flooding, will use megaphones to instruct residents to evacuate and move to safe places. He said that as soon as the water level surged in nullas, flood warning announcements will be made from mosques.
The meeting was told that three control rooms have been activated to provide round-the-clock service. At least a person from each relevant agency has been assigned duty in the control rooms.
The 10 relief camps have been set up at Islamia High School No-1, Islamia High School No-4, Babu Lal Hussain Road School, Dhok Najo Girls College, Women's College Khayaban-e-Sir Syed, Women College New Katarian, Girls School Loco Shed and Bhosa go down.
Published in The Express Tribune, July 14th, 2021.
COMMENTS
Comments are moderated and generally will be posted if they are on-topic and not abusive.
For more information, please see our Comments FAQ