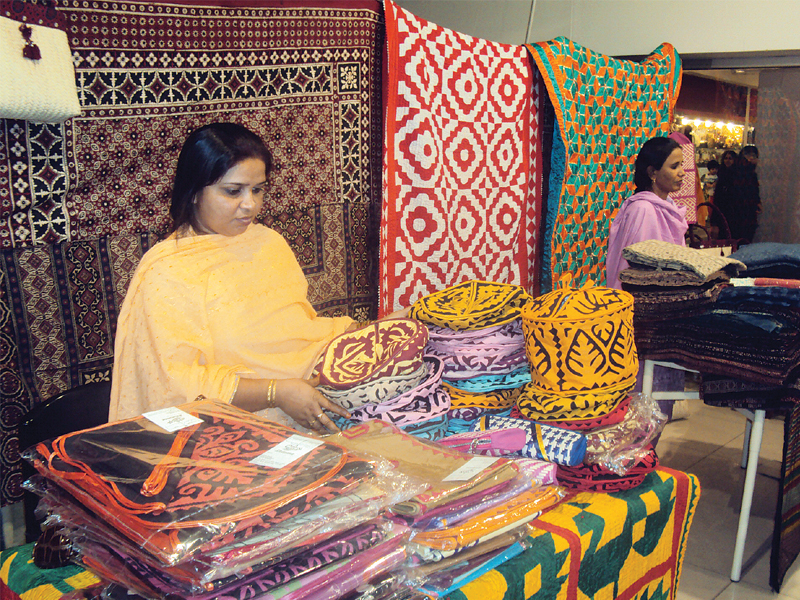 ---
ISLAMABAD:
Islamabad Chamber of Commerce and Industry (ICCI) President Sardar Yasir Ilyas Khan said on Monday that women in Pakistan make some of the finest handicraft items in the world which gives them a boost and ensures their economic empowerment, reduces poverty and improves living standards of families in rural and urban areas.
He said this while inaugurating Baji & Co Concepts Store in the federal capital. He maintained that Pakistani women were producing marvellous handicraft products that needed better exposure in domestic and international markets for enhancing their trade and export.
The ICCI president appreciated the efforts of women in producing high-quality handicraft products, which showed their potential to excel in this business.
Read Senate passes law on women's property rights
He said that women's handicraft products have tremendous potential for sale and make substantial contributions to exports besides employment generation, especially in underdeveloped areas.
He emphasised that the government should pay close attention to this sector for its better development and growth.
Khan said that the government should set up handicraft training centres in rural and urban areas for the skills development of women in this field so that they could produce demand-driven handicraft products.
COMMENTS
Comments are moderated and generally will be posted if they are on-topic and not abusive.
For more information, please see our Comments FAQ