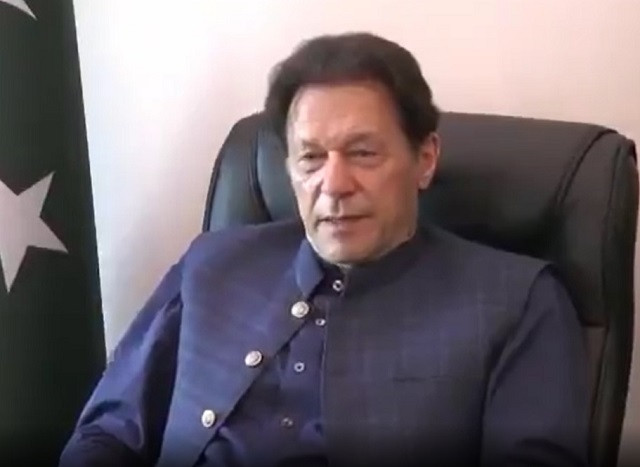 ---
ISLAMABAD:
Prime Minister Imran Khan on Friday met former home minister Balochistan Senator Sarfraz Bugti as part of the initiative of holding talks with Baloch representatives.
Also attending the meeting with the premier was Senator Anwar-ul-Haq Kakar and others in Islamabad.
The political situation of the province and talks with angry Baloch was reportedly discussed during the meeting.
The participants also talked about the impact of the government's development package on the economy and lives of the common people in the province and deliberated on the decision as having an impact to improving the law and order situation.
Admiring the decision of the premier, the senators assured him of complete support in this regard.
On July 5, PM said that he was mulling to hold talks with angry Baloch in Balochistan so that hostile elements, including India, could not use them to spread chaos.
"It is possible that they [angry Baloch] have grievances and India [can] use them to spread anarchy," Premier Imran said on Monday while addressing local elders, students and businessmen in Gwadar.
Also read Govt lays groundwork for talks with angry Baloch
The PM said his government announced the historic development package for Balochistan to alleviate the sense of deprivation on the people of the province.
"In the past, governments only pursued the politics of winning elections. My goal is not to win the election," he said. "For the development of the nation, it is necessary that the whole country be raised together. We gave a record development package to alleviate the sense of deprivation of the people of the province."
He said that in the past, the areas of Balochistan and erstwhile FATA were neglected, no money was spent on human beings in these areas due to which these areas lagged behind in the race for development.
"Balochistan will benefit the most from China-Pakistan Economic Corridor and the interest of local people will be taken into consideration."
COMMENTS
Comments are moderated and generally will be posted if they are on-topic and not abusive.
For more information, please see our Comments FAQ