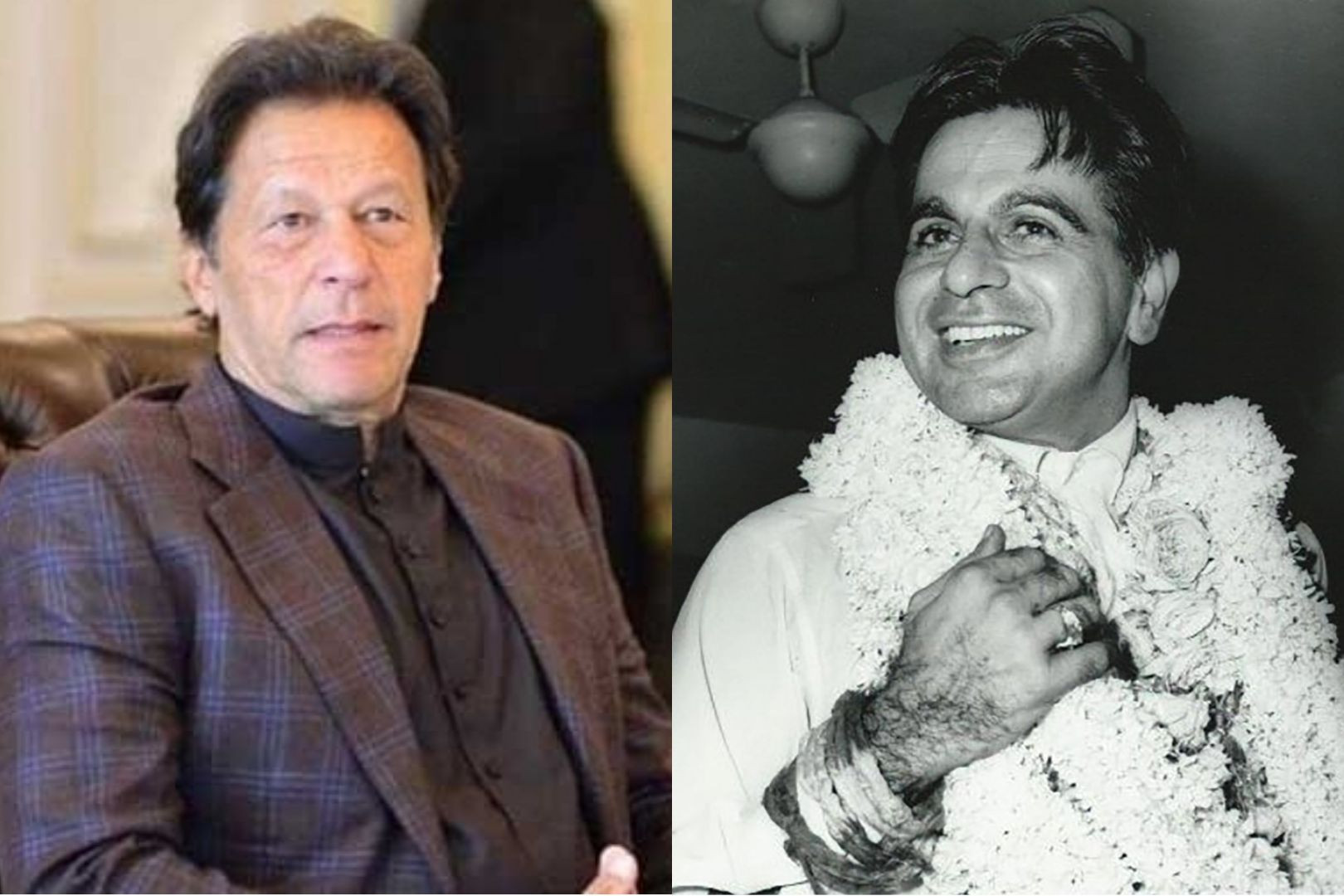 ---
In a recently resurfaced clip on Twitter, shared by PTI senator Faisal Javed Khan, the late actor Dilip Kumar can be seen singing praises of Prime Minister Imran Khan during a speech at an event.
Kumar says, "Lucky is the mother who gave birth to a son as beautiful and brave as this boy, who has such lofty ambitions, and lucky are the all the people of Pakistan, Imran's near and dear ones, that among them is a person of such bravery and courage, who started off bowling and batting ended up coming so far. On this high stage, I pray that God showers you with his mercy."
Khan Tweeted the video writing, "RIP Mohammed Yusuf Khan #DilipKumar. Truly a legendary actor, humanitarian. His universal acting style inspired generations of actors. He had been involved with a number of charitable and social initiatives as well. He also got Pakistan's highest civilian award, Nishan-e-Imtiaz"
He prefaced the video by saying, "His Urdu and soft pronunciation v impressive. Sharing his golden words for Imran Khan"
Kumar, one of Bollywood's most accomplished and respected film stars, died on Wednesday aged 98, prompting tributes from across Indian cinema and politics.
With Dev Anand and Raj Kapoor, Kumar was one of the three big names who dominated the golden age of Indian cinema from the 1940s to the 1960s, enjoying a career spanning more than 50 years and nearly 60 films.
Nicknamed "The Tragedy King" because of his brooding good looks, tousled hair and deep voice, he played the lead in some of the Indian film industry's most commercially successful films of the period.
COMMENTS
Comments are moderated and generally will be posted if they are on-topic and not abusive.
For more information, please see our Comments FAQ