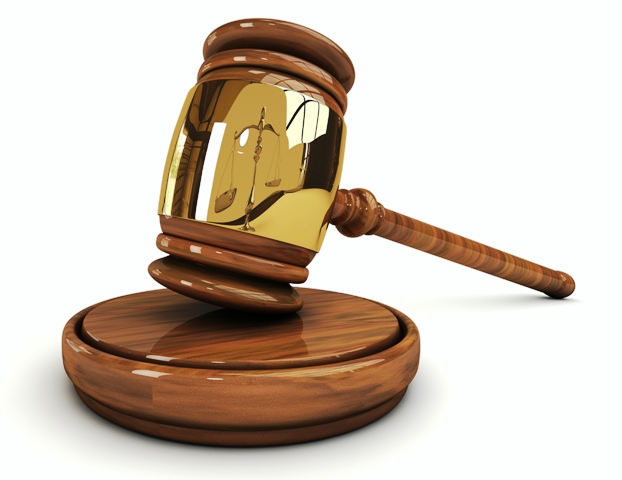 ---
KARACHI:
Following an uproar over bringing to justice bureaucrats involved in illegal allotment of land, a court on Saturday issued arrest warrants for officers of the Sindh Revenue Board and the Karachi district administration in a case regarding demolition of leased houses in the Gulistan-e-Jauhar area
East Additional District and Sessions Court Judge Haleem Ahmed Memon was hearing the plea filed by Advocate Tufail Ahmed issued the arrest warrants of Sindh Revenue Board (SRB) officials and other individuals concerned over a plea seeking the registration of a civil suit against the demolition of leased houses in Architects and Engineers Cooperative Housing Society (AECHS) in Gulistan-e-Jauhar.
At the outset of the hearing, Advocate Ahmed maintained that his house in the AECHS, which was one of the other leased houses in the vicinity, was razed under a conspiracy made by former East deputy commissioner Muhammad Ali Shah SRB's East Additional Deputy Commissioner Younus Dahri, mukhtiarkar Wazir Hussain, DSP Iqbal Sheikh and Gulistan-e-Johar SHO, with a private person.
He claimed that the East Judicial Magistrate Mukesh Kumar Talreja had presented a report regarding the demolition of razed houses in the AECHS as per the judicial orders.
Read SHC extends pause on Gulshan-e-Mustafa demolition
According to Advocate Ahmed, the report presented by the judicial magistrate read that the demolition of leased houses in the cooperative society was illegal.
It stated that the accused officials then worked to get the plot illegally occupied by Rafat Zaman Kiyani and Khalid Zaman Kiyani after declaring it the land reserved for a park, said Advocate Ahmed, adding that the illegal construction on this land was still underway.
He apprised that the report also maintained that the Karachi Municipal Corporation's Anti-encroachment Cell (AEC) director had claimed that no land reserved for park in the AECHS was illegally occupied and nor was the AEC police involved in razing anyone's house. Also, the AEC director said that they hadn't received any complaint from the SRB officials, he added.
Advocate Ahmed pleaded to the court to direct the authorities to take an action against the accused officials and give him the possession of his plot back, as well as compensating his losses.
The court directed the police to register a case against the nominated SRB officials and others involved in the demolition of leased houses in AECHS, while issuing their arrest warrants.
It ordered the East deputy inspector general to appoint an SP level official for investigating the matter and present the arrested accused before the court by July 12.
Published in The Express Tribune, July 4th, 2021.
COMMENTS
Comments are moderated and generally will be posted if they are on-topic and not abusive.
For more information, please see our Comments FAQ