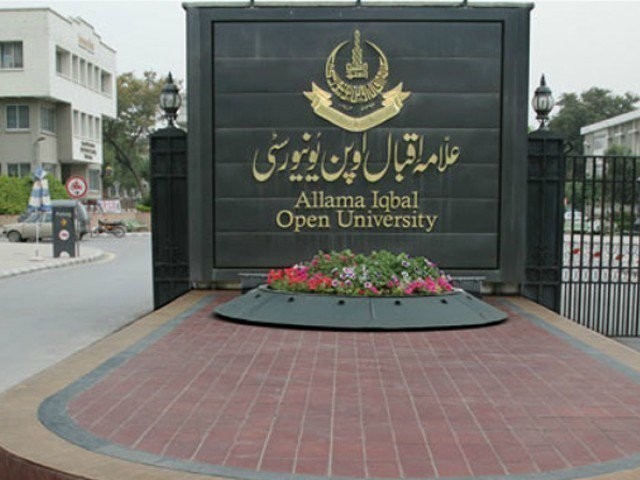 ---
ISLAMBAD:
Allama Iqbal Open University's (AIOU) Executive Council has approved establishment of Centers of Excellence for Sufi Studies, Seerat Studies, Iqbal Chair of Muslim Thoughts, and an Archive which will be based on a series of interviews of living legends.
A meeting was held under the chairmanship of AIOU Vice-Chancellor Dr Ziaul Qayyum. While briefing the meeting about the objectives of setting up these centers, he said that the aim to set up these centers would be the department of an excellence-based knowledge hub primarily to carry out Sufi dialogue, research on Seerat-un-Nabi and unveil the hidden corners of Iqbal's Muslim Thoughts.
He added the Seerat studies center will contribute to create, transfer, and dissemination of knowledge by taking examples from the life of Prophet Muhammad (SAW) and to extend cooperation understanding and professional linkages among the institutions working for promotion and implementation of social justice and welfare in society.
Sufi Studies center will cooperate to conduct academic research on Sufi tradition in Pakistan and South Aisa and study the lives of Sufi saints to highlight their character traits. This center will also take initiatives to organise national and international dialogues on Sufi thoughts, he added.
Published in The Express Tribune, July 3rd, 2021.
COMMENTS
Comments are moderated and generally will be posted if they are on-topic and not abusive.
For more information, please see our Comments FAQ