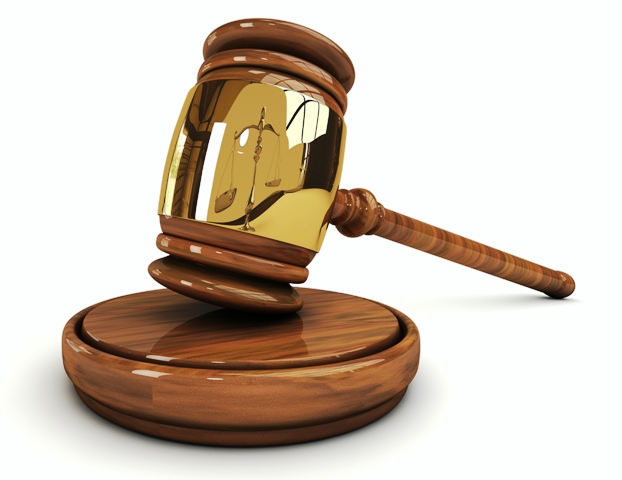 ---
KHUSHAB:
A security guard was handed down two death sentences, 12-year imprisonment and a fine of Rs1.15 million for murdering a bank manager over a false allegation of blasphemy.
An Anti-Terrorism Court's Judge Khawar Rashid announced the verdict of the murder case. The accused had gunned down the bank manager in Quaidabad tehsil of Khushab near Sargodha on November 4 last year after levelling blasphemy allegations.
According to the police report, Malik Imran Hanif, the manager of the bank branch in Khushab was shifted to a local hospital after he was shot by the guard with a rifle. Due to his critical injuries, he was referred to Lahore where he succumbed to his wounds at the Services Hospital.
In a video posted on social media, the accused Nawaz stated that he had killed his officer because he had committed blasphemy.
Read LHC points to several defects in blasphemy case
The accused was greeted by a crowd raising religious slogans that roamed the city streets. Later, he surrendered at Quaidabad police station.
However, after a thorough investigation, religious scholars of all schools of thought called for prosecuting the accused on charges of terrorism and other offences.
Speaking to The Express Tribune, Mohammad Ijaz Shakiri, a member of a local peace committee, said it was as cruel to wrongly accuse someone of blasphemy. "In this case, the religious scholars and the administration played the best role and punished the one who falsely accused the victim."
The case was registered in Quaidabad police station under Sections 302 and 353 of Pakistan Penal Code (PPC), while the hearing of the case was held under Section 7 of the Anti-Terrorism Act.
During the trial, the judge found the security guard guilty of murdering Malik Imran Hanif by opening fire from a rifle inside the bank over a false allegation of blasphemy.
Police sources had earlier said that the two had actually been involved in an argument over some days and their differences had deepened.
Published in The Express Tribune, July 1st, 2021.
COMMENTS
Comments are moderated and generally will be posted if they are on-topic and not abusive.
For more information, please see our Comments FAQ