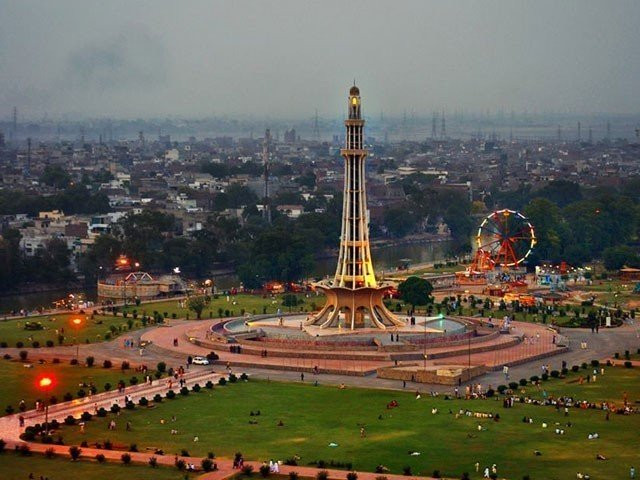 ---
LAHORE:
Dotted with history, the provincial capital is the custodian of different religious and cultural heritage sites. While many of them appear to be preserved, there are several historic landmarks that are vulnerable to expanding capitalism.
Experts believe Lahore is quietly losing its rich heritage to capitalism in the form of plazas, large stores, and warehouses for clothing, footwear, electronics, and utensils.
In the past, the inner city was an attractive tourist destination to people from all over the world because of these historic buildings, beautiful Mughal era gates, and unique architecture. But now, much of the area is lined with broken roads, street encroachments, and chaotic traffic.
During their long reign, Mughal rulers built a wall with twelve gates to protect the city from enemy attacks; some collapsed due to the inability to keep pace with the times. Out of the twelve gates, colloquially known as Darwazas, of Lahore and one mori (orifice), only one Roshnai gate remains in its original condition today. Darwazas - Mochi, Lohari, Shah Alami, Kashmiri, Delhi, Akbari, Bhati, Masti, Taksali, Sheeranwala, and Yaki - are still there but in dire need of attention.
According to statistics, 1,003 buildings in the inner city are classified as dangerous. More than 500 of the 1,003 hazardous buildings, the Walled City of Lahore Authority says, are on the verge of collapse.
Many people, including Ali Ahmed Butt, a resident of Johar Town, living in the inner city, in a bid to find peace, had to make the difficult decision to sell their ancestral home and move to the posh areas of the provincial capital. Butt, talking to the Express Tribune, says, "Our house was near Rang Mahal Chowk, but due to the area becoming a business hub, it used to take us hours to get home by car."
Under the old city restoration plan by the Walled City of Lahore Authority, a body responsible for conservation, planning and development, work has been ongoing for the last few years only on the royal corridor from Delhi Gate to the Royal Fort.
While the provincial administration has dished out more than Rs. 210 million for renovations, the inner city of Lahore awaits a desperate cash injection to preserve what remains of its history.
On the other hand, out of the 412 protected heritage sites, 11 are seeking a place on the World Heritage List. The remaining historic landmarks, one expert said, will not make it to the list due to their dilapidated condition and non-compliance with UNESCO standards.
When asked about the status of these sites, chief minister's adviser on tourism, Asif Mehmood said that the biggest problem in archeological restoration is the lack of funding.
Published in The Express Tribune, June 30th, 2021.
COMMENTS
Comments are moderated and generally will be posted if they are on-topic and not abusive.
For more information, please see our Comments FAQ