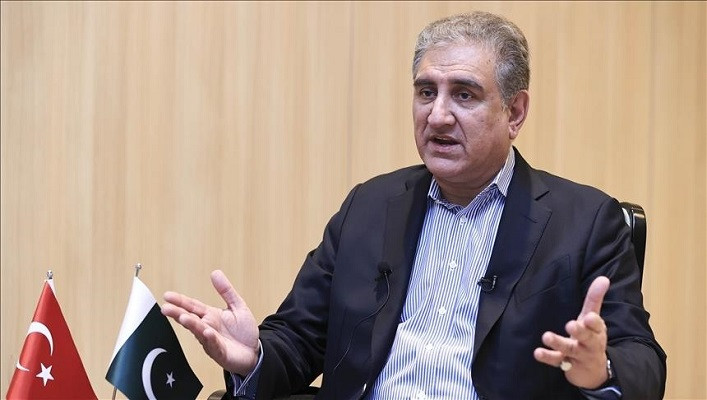 ---
ISLAMABAD:
Foreign Minister Shah Mahmood Qureshi said on Monday that India was attempting to use the Financial Action Task Force (FATF) for political purposes, but Pakistan would foil such nefarious designs.
According to the minister, a technical forum like FATF should not be used for political interests. Qureshi highlighted that he raised the concern during his talks with counterparts of different countries.
The minister further said that Pakistan would continue to make efforts to prevent money laundering as well as terror financing as per its own interest.
Pakistan, he said, implemented the programme given by the international task force despite the fact that it was a quite difficult one.
He apprised that in addition to the new legislation, Pakistan amended 14 laws and took administrative steps.
Also read FATF retains Pakistan on its grey list
"China, Saudi Arabia, Malaysia, Indonesia as well as Gulf countries strongly supported us on this issue," he recalled.
Regarding the emerging situation in neighbouring Afghanistan, Qureshi said Pakistan's refusal to the US to provide bases was in its own interest.
"Pakistan will continue all possible contribution for establishing peace in the neighbouring country as we want peace, stability and prosperity in Afghanistan," the minister concluded.
Last week, the minister said that India was making attempts to misuse the forum of the FATF for political purposes and doing propaganda against Pakistan.
He added that Pakistan had fulfilled 26 out of 27 recommendations of FATF Action Plan, therefore, there was no justification for the country to remain in the grey list. "Pakistan has fulfilled maximum technical requirements of FATF."
COMMENTS
Comments are moderated and generally will be posted if they are on-topic and not abusive.
For more information, please see our Comments FAQ