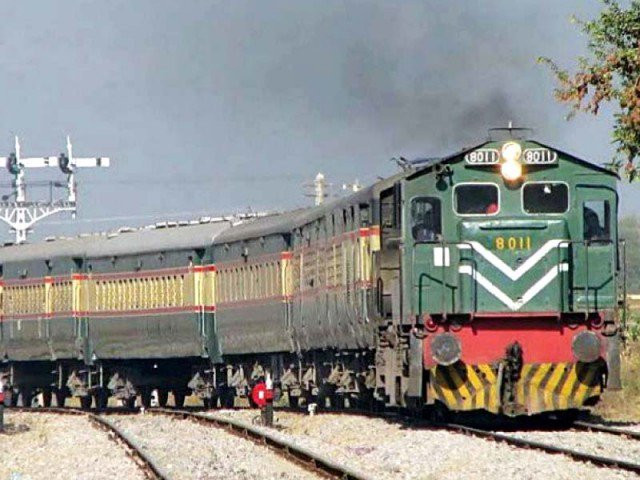 ---
HYDERABAD:
Yet another train met an accident in Sindh's Sanghar district on Sunday. However, no casualty was reported after the accident which occurred between Rehman Baba Express and a truck trawler at Khudabad railway crossing near Tando Adam.
According to the local police, the truck stopped over the crossing and after was struck hit by some moments later by the train's engine.
The train applied emergency brakes due to which one of its carriages derailed. The train was transporting passengers from Karachi to Rawalpindi. The truck was not laden with a container.
This accident comes on the coattails of the horrific Ghotki train accident earlier this month.
A probe was launched under the Federal Government's Inspector Railways on Saturday. it blamed the overloading of the luggage carrier for the tragedy that killed 65 passengers and injured around 100 others.
The findings of the probe, received by The Express Tribune, reveal that the accident occurred due to excessive loading of the luggage van which exerted intense pressure on the track.
The report said that it is plausible that the luggage van of the ill-fated Millat Express train had violated the prescribed limit of luggage.
However, during the investigations the route of the luggage van - helpful in ascertaining the causes of the accident - "was mysteriously and abruptly sent to Faisalabad instead of Lahore to avoid detailed examination", the report revealed, adding that a report has also been sent to Railway Minister Azam Swati and chairman regarding the attempts made at tampering with the evidence.
According to the report, the concerned divisional officers switched the route to destroy the evidence of overloading.
Railways sources said that according to the law, the prescribed limit of the weight in luggage carriage is 2.1 tonnes.
Read Rail traffic remains disrupted after Ghotki train accident.
"It is possible that route was changed to remove the overloaded goods.
Relevant divisional officers disregarded the orders to destroy the evidence," the sources said, adding that the investigation conducted in these circumstances could not be credible and acceptable.
"The Federal Government Inspector of Railways expressed doubts and sent the report to the railways minister and the chairman."
On Wednesday, Swati suspended nine railways officials for their alleged negligence that caused the accident.
Swati maintained that it was unlikely that a fault in the eight-mile stretch of railway tracks was responsible for the accident.
The tracks where the accident occurred had recently undergone maintenance on a stretch of eight miles.
The minister said he himself and other senior personnel had inspected the site of the accident themselves.
Published in The Express Tribune, June 27th, 2021.
COMMENTS
Comments are moderated and generally will be posted if they are on-topic and not abusive.
For more information, please see our Comments FAQ