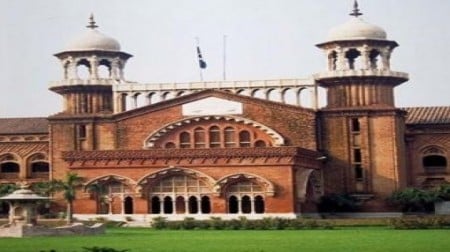 ---
LAHORE:
Lahore High Court has allowed a petitioner's consideration for regularisation of service under the relevant law before he was sacked from government service.
Justice Muhammad Shan Gul observed that the Regularisation of Service Act, 2018, was 'self-executory' in nature and had gone into operation from the day it was brought into force.
The judge directed the respondents to consider the petitioner for regularisation in terms of the law, without being influenced by the subsequent disciplinary proceedings. The petitioner shall be heard properly while considering his case for regularisation.
The court observed that the only reason that the interference had been made in the matter was because of the presence of a statutory framework.
The petition was entertained since the petitioner had prayed for the observance and implementation of the provisions of the Act of 2018 and since the aim of judicial review was to ensure legality in governmental action, it declared.
Read SC admits plea against regularisation of Grade-16 and above employees
Petitioner Umer Khalid had contended that he was a former contractual employee of the provincial health department whose services were terminated through an order on April 4, 2019.
The counsel for the petitioner said the petitioner was appointed on June 30, 2015 and had completed three years in service on June 30, 2018. However, his contract was terminated on April 4, 2019. He argued that his client was denied due process in the matter, which was why he had filed the petition.
A law officer told the court that while the Regularization of Service Act might be self-executory, its application was dependent on a post being available.
The court observed that had the petitioner been considered in time, the post was available and occupied by him at that time.
Furthermore, after the expiry of 60 days from the commencement of the Regularisation of Service Act, when the petitioner was in service, the competent authority was bound to submit his case for regularisation.
Published in The Express Tribune, June 27th, 2021.
COMMENTS
Comments are moderated and generally will be posted if they are on-topic and not abusive.
For more information, please see our Comments FAQ