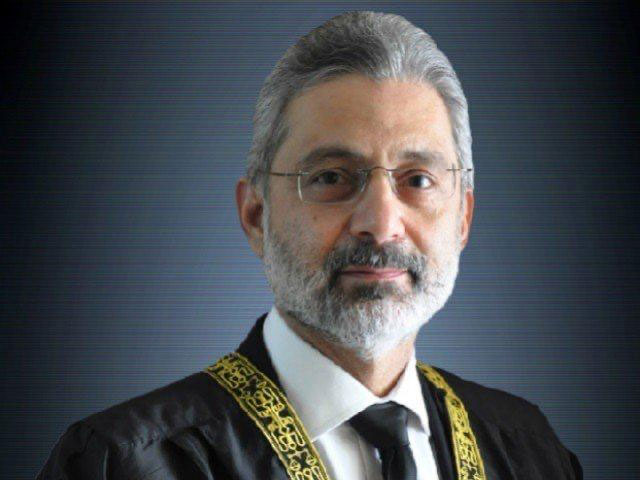 ---
ISLAMABAD:
The Supreme Court registrar's office has allowed the federal government more time to file the curative review petition against the court's April 26 order in Justice Qazi Faez Isa case.
A senior official told The Express Tribune that the law ministry on Wednesday filed an "incomplete" curative review petition in the apex court apparently to gain more time.
Resultantly, the same was returned by the registrar's office by granting two weeks' time to re-file it.
The official said that the government was waiting for the detailed judgment regarding acceptance of the Justice Isa and others review petitions against the June 19 order wherein the Federal Board of Revenue (FBR) was directed to conduct an inquiry regarding the judge's family members' assets and submit a report in the Supreme Judicial Council (SJC).
Interestingly, the short order passed by the apex court's majority judges quashed the FBR proceedings and its report in this matter.
The official said in case no adverse observation would be made against government functionaries in the detailed judgment, then the curative review may not be filed.
However, another government official told The Express Tribune that there is no clue as to when the detailed judgment would be issued.
Also read: Top court registrar returns govt's review plea in Justice Isa case
However, one section of the officials is of the view that the government should not take any step related to Justice Isa in order to end the tension with judiciary. However, another section, which is dominant in the PTI government, believes that survival of Justice Isa may severally affect the ruling party's political interest in the future.
Legal experts believe that without the support of the judiciary, the government's every effort aimed at removing Justice Isa before he dons the chief justice gown would be met with failure.
They say that there is realisation in the judiciary that the unceremonious removal of Justice Isa would pave the way for 'powerful circles' to oust any judge, who is not in their 'good books', in the future.
Earlier, the Supreme Court registrar's office, while returning the curative review, had raised seven objections.
The registrar's office says that there is no provision of filing curative review in the Supreme Court Rules, 1980.
COMMENTS
Comments are moderated and generally will be posted if they are on-topic and not abusive.
For more information, please see our Comments FAQ