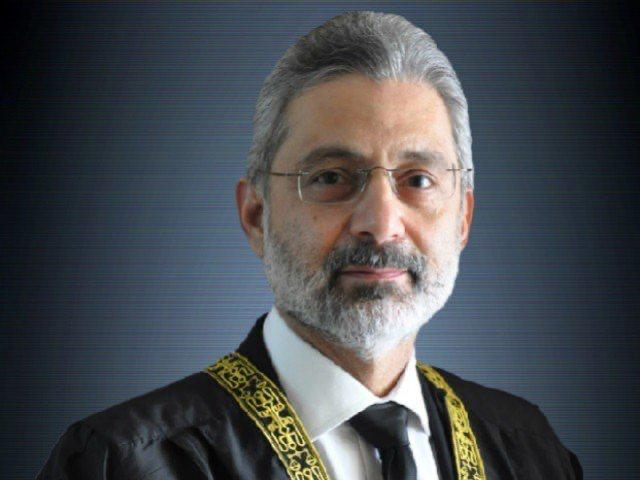 ---
ISLAMABAD:
The Supreme Court's registrar office has refused to entertain the federal government's review petition against the top court's verdict on the review pleas in the Justice Qazi Faez Isa case.
"Against the order of the majority in the Review Petitions of Justice Qazi Faez Isa and others dated 26-4-2021 [April 26] the Federation of Pakistan on 25-5-2021 [May 5] preferred a Curative Review Petition on which certain objections were raised by the Office of the Supreme Court," read a statement issued by the law ministry on Wednesday.
"After addressing the office's objections, the matter shall be re-filed in due course of time, in accordance with law," it added.
Read more: Justice Isa off the hook, finally
It has been learnt that the SC registrar office returned the government petition raising the objection that a second review could not be filed in a case.
Sources told The Express Tribune that the attorney general for Pakistan's (AGP) office was not interested in filing a second review.
Even the review petitions filed earlier did not carry the signatures of Additional Attorneys General Chaudhry Amir Rehman and Sohail Mahmood, who were representing the government in the Justice Isa case.
Sources revealed that the AGP's office was unaware about filing of a review petition until Tuesday.
Also read: PTI govt's attempt to blackmail, harass SC judge has failed: Bilawal
They added that AGP Khalid Jawed Khan also suggested to Prime Minister Imran Khan that there was no need to take any further step in the case for the smooth functioning of the institutions.
It has been learnt that Law Minister Dr Farogh Naseem urged top government functionaries to file a second review.
He was of the view that coercive observations could be passed against top functionaries including the prime minister by majority judges in the detailed judgment of the case.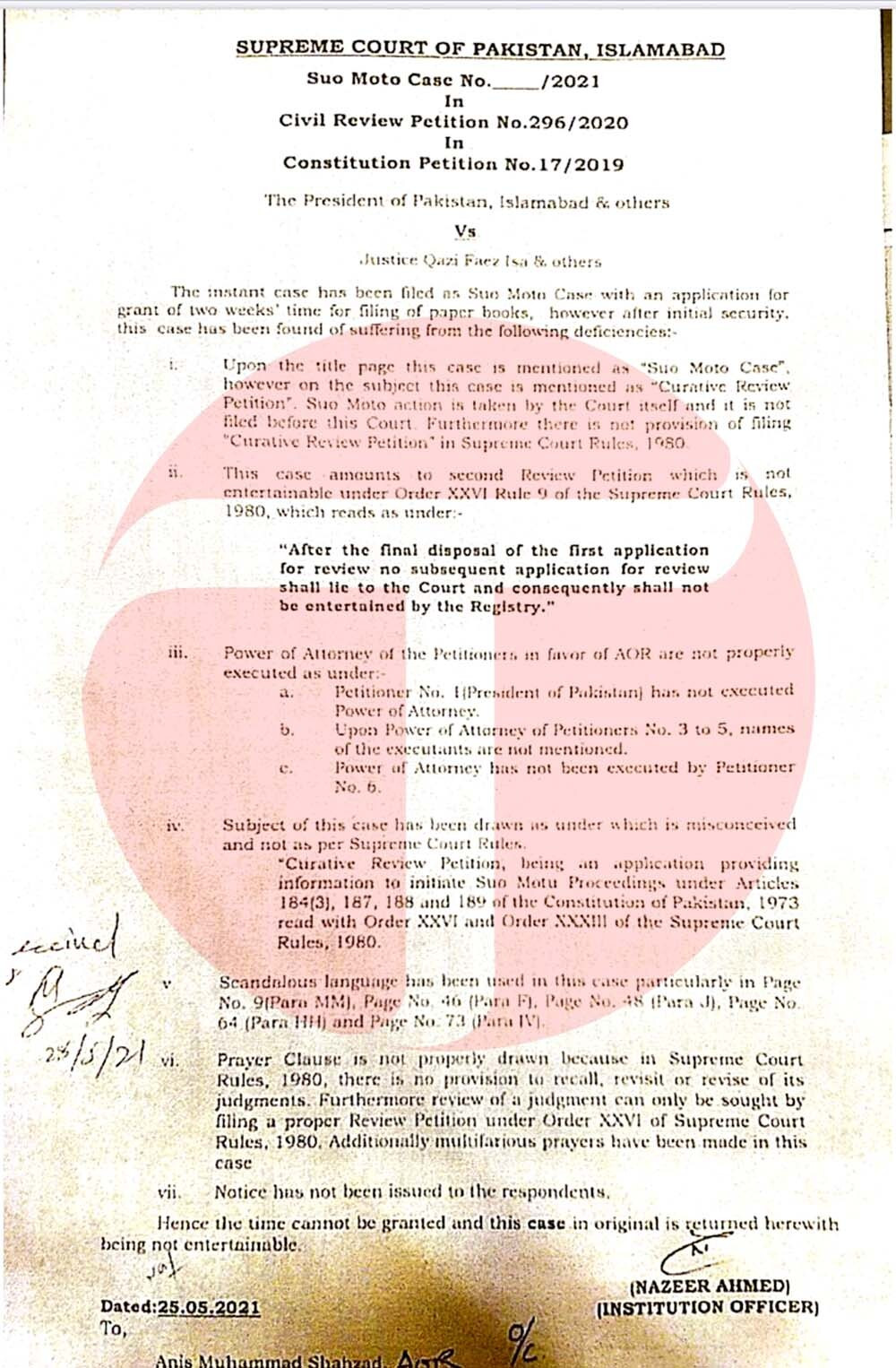 A federal cabinet member told The Express Tribune that the law minister had given a "wrong advice" to the government on filing a second review.
He believed that the law minister himself was scared that the majority judges could pass observations against him in the detailed judgment.
He wondered as to how the second review was being filed after PM Imran had agreed with the AGP over not taking any further steps in case.
Senior lawyers believe that the AGP was aware that in case there will be observations against the prime minister or the president in the detailed judgment, he could have been accused of not allowing the government to file a second review.
In view of this apprehension, he allowed the government to proceed with the move.
COMMENTS
Comments are moderated and generally will be posted if they are on-topic and not abusive.
For more information, please see our Comments FAQ