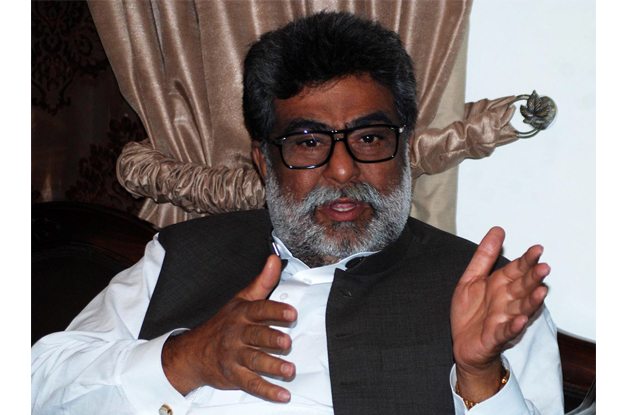 ---
QUETTA:
Pakistan Tehreek-e-Insaf Balochistan President Yar Mohammad Rind announced his resignation from the provincial cabinet during the assembly session on Wednesday, claiming his constituency was neglected in the budget, while opposition leaders received funds.
Balochistan's education minister said he would submit the resignation to the governor later.
He claimed that his conscience didn't allow him to remain a part of Chief Minister Jam Kamal's cabinet, saying the responsibility would fall on the Balochistan Awami Party leader if anything happened in the province.
"I will not remain part of the province when Balochistan is being ruined," said the PTI leader while addressing the provincial assembly.
During his speech the provincial minister also talked about the mayhem that occurred on the budget day inside the Balochistan Assembly and around its premises.
"The issue should have been resolved through dialogue beforehand," said PTI's parliamentary leader in the Balochistan Assembly, adding he was proud to mention the assembly during discussions but the result turned out to be sour when "oppression went beyond limits".
Read more: PM Imran asks Balochistan governor to resign
The provincial minister laid emphasis on implementing democratic values, saying a mere claim of being the torch-bearers of democracy would not suffice. Rind also talked about the grievances of the opposition lawmakers who had been protesting ahead of the provincial budget against non-allocation of funds for their constituencies.
"The lawmakers had predicted that their areas and problems are being ignored at the stage of budget planning. We also face the same complaint," he said, adding the ruling party had been continuously accused of abuse and oppression.
"We don't raise the voice as it should have been, as PTI is an ally of the BAP and we have trusted them and been with them for three years."
Rind asked rhetorically what complaint could he presented "about the opposition", adding "we are deprived" too.
Published in The Express Tribune, June 24th, 2021.
COMMENTS
Comments are moderated and generally will be posted if they are on-topic and not abusive.
For more information, please see our Comments FAQ