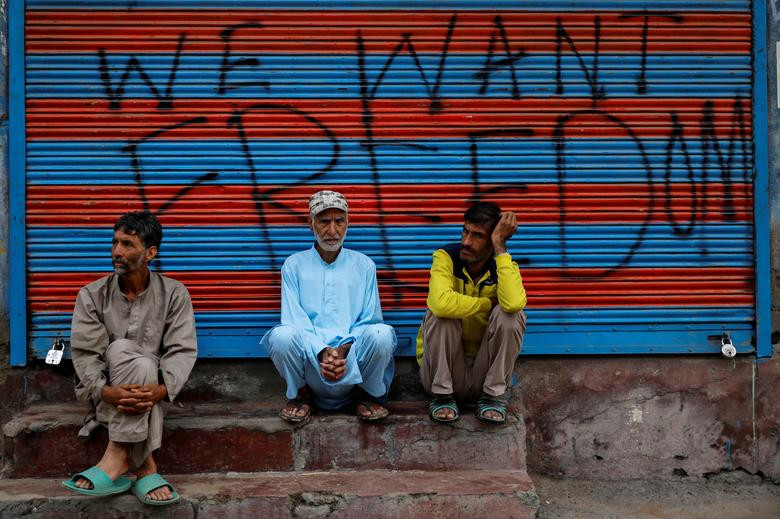 ---
ISLAMABAD:
Pakistan has urged the Geneva-based United Nations Human Rights Council (UN HRC) to hold India responsible for grave human rights violations in the Indian Illegally Occupied Jammu and Kashmir (IIOJK).
Pakistan's Ambassador to the UN in Geneva Khalil Hashmi raised the Kashmir issue at the 46th session of the UNHRC. He said that the situation in IIOJK had deteriorated further and urged the council to issue its third report on the occupied territory.
Hashmi pointed out that India has granted Kashmiri citizenship to 3.5 million non-Kashmiris, adding that India was suppressing local courts and clamping further restrictions on the media and activists of civil society.
Read more: FM Qureshi urges UN to play due role for resolving IIOJK dispute
"The occupation power continues to grab land, dole out mining leases to Indian businesses, and erect settler colonies," Ambassador Hashmi said.
On top of it, he said, over 900,000 occupation forces continued to kill, torture, arbitrarily arrest and detain hundreds of Kashmiris, under the cover of draconian laws, through use of state terrorism and behind an iron curtain.
"The Hindutva Raj has muzzled the local judiciary, gagged the media and silenced the civil society through reprisal attacks," the Pakistani envoy told the delegates.
Using COVID pandemic as a pretext, he said, India had reinforced its brutal military siege, and continued to deny access to UN human rights machinery, and foreign media to the occupied territory, noting that a group of UN Special Procedures had even described the situation to be in 'free fall'.
"We reiterate our request to the High Commissioner to issue a report on the grave human rights situation in Jammu& Kashmir in exercise of her prevention mandate," he added.