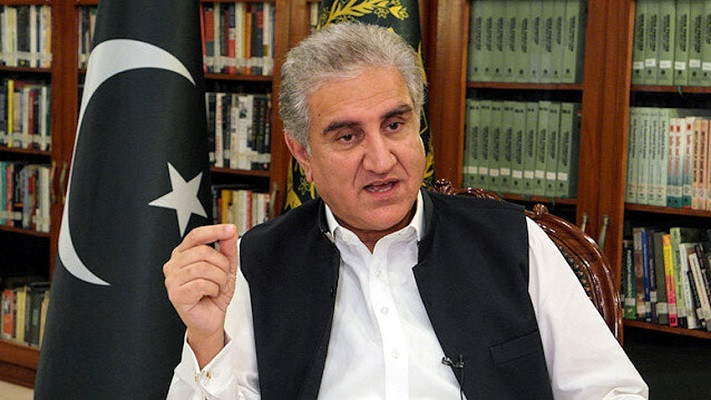 ---
ISLAMABAD:
Foreign Minister Shah Mahmood Qureshi on Tuesday said that the future of the nation cannot be put at stake for the International Monetary Fund (IMF).
"It was due to the performance of the previous governments that we had to go to the IMF," the minister said while speaking on an Express News program.
"[Pakistan] People's Party and Pakistan Muslim League-Nawaz are responsible for pushing the country towards a [deal with the] IMF," he added.
"Now, we have taken measures [to overcome the situation]", Qureshi maintained.
"It isn't the right thing to say that whatever IMF says is right. It isn't possible to accept every demand of the fund as it is," he remarked.
The minister admitted that the government took difficult measures during the first three years of its rule, which burdened the masses and added that the country needs to pay attention to its economic development.
FATF
The minister blamed the PML-N for the tough conditions set by the Financial Action Task Force (FATF).
Also read No hike in power tariff, new taxes, IMF told
"When PTI [Pakistan Tehreek-e-Insaf ] came to power, Pakistan had already gone into the [FAFT] grey list," he added.
He further said that Pakistan has fulfilled 27 conditions of the FATF and now, there are no grounds to keep Pakistan into the grey list.
"Nations face pressures and we should bear this pressure [as well]," he concluded.
A week ago, Federal Minister for Finance Shaukat Tarin ruled out any disagreement between Pakistan and IMF, saying that the Extended Fund Facility (EFF) programme would continue as both wanted it to move forward.
"Both the Government of Pakistan and the IMF want to continue the programme," the minister said while talking to a news channel.
Tarin said there was no danger of Pakistan coming out of the programme or its break down. Both sides will definitely evolve an understanding, as the way Pakistan has chosen for sustainable growth would eventually convince the IMF, he added.
The finance minister noted that the government had asked the international money lender to observe country's economic performance for a couple of months and outcome of the policies announced in the budget.
COMMENTS
Comments are moderated and generally will be posted if they are on-topic and not abusive.
For more information, please see our Comments FAQ