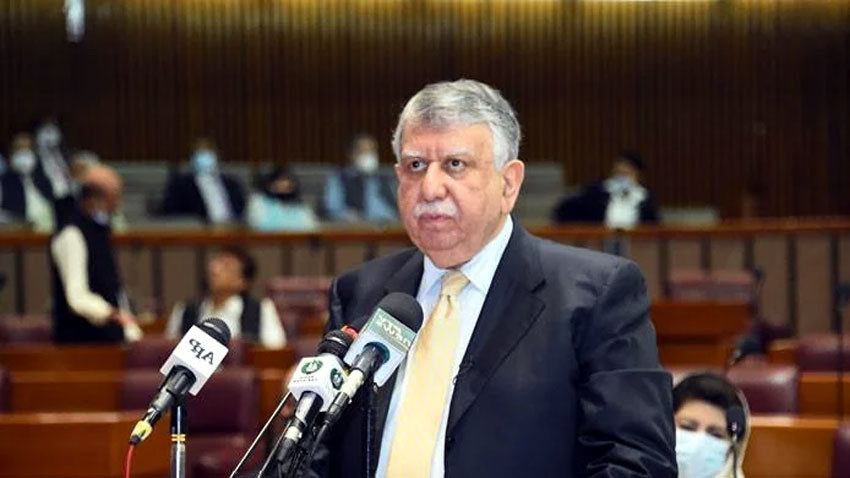 ---
ISLAMABAD:
Federal Minister for Finance Shaukat Tarin, ruling out any disagreement between Pakistan and International Monetary Fund (IMF), on Monday said the Extended Fund Facility (EFF) programme would continue as both wanted it to move forward.
"Both the Government of Pakistan and the IMF want to continue the programme," the minister said while talking to a news channel.
Tarin said there was no danger of Pakistan coming out of the programme or its break down. Both sides will definitely evolve an understanding, as the way Pakistan has chosen for sustainable growth would eventually convince the IMF, he added.
The finance minister noted that the government had asked the international money lender to observe country's economic performance for a couple of months and outcome of the policies announced in the budget.
He maintained that the IMF wanted to make some sectors of the economy, including power, financially viable and Pakistan also wanted the same, but it had adopted a path different than the one suggested by the former.
He said the monetary fund also desired to enhance revenues by removing exemptions. Pakistan, however, would utilise technology for the purpose to broaden the tax-base instead of burdening the existing taxpayers, he added.
He said the IMF had agreed to continue discussions and monitor the results of the policies adopted by the government for two or three months.
The 6th IMF review scheduled in July would now be held two months later, he added.
COMMENTS
Comments are moderated and generally will be posted if they are on-topic and not abusive.
For more information, please see our Comments FAQ