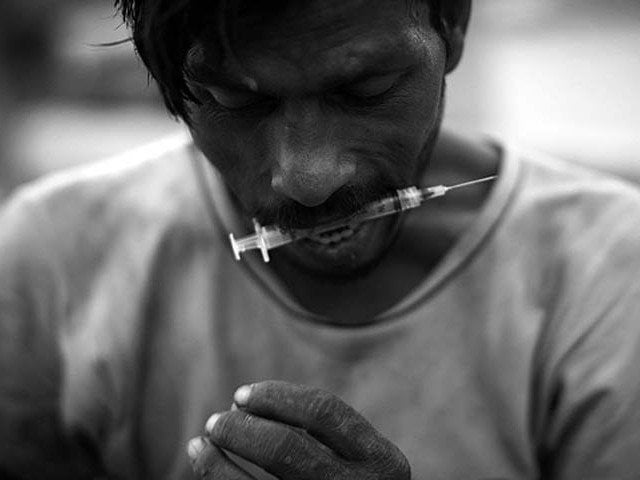 ---
LAHORE:
Punjab Inspector General of Police (IGP) Inam Ghani has said that in accordance with the instructions of Prime Minister Imran Khan, the police department along with Lahore administration have decided to start a pilot project to shift drug addicts to rehabilitation centres.
"Illegal drug consumption will be eradicated from the society so that people suffering from the scourge of these illicit substances can live better lives." He expressed these views during a meeting on Monday. Drug trafficking and other issues related to addicts were discussed in detail. The IG urged the officers to carry out intelligence-based operations on a daily basis to eradicate the supply chain network of drug dealers.
He further said that a major plan was being launched from Lahore as a pilot project to rid the provincial capital of drug addicts lying on the sidewalks, footpaths and around roads, gardens and shrines.
Read Spurious drugs manufacturing unit busted
The drug addicts will be relocated to rehabilitation centres set up by the district administration so that they can get rid of the addiction through rehabilitation programmes, he added.
He further said that the Lahore commissioner would immediately arrange the establishment of a rehabilitation centre for the treatment of the addicts, whereas Lahore police would rehabilitate the drug addicts at least twice a day by shifting them from the footpaths to the centres.
He further said that assistance would also be sought from the social welfare department and the health department to eradicate the menace of drugs and for this purpose the commissioner would liaise closely with them for seeking assistance from efficient non-governmental organisations.
Published in The Express Tribune, June 22nd, 2021.