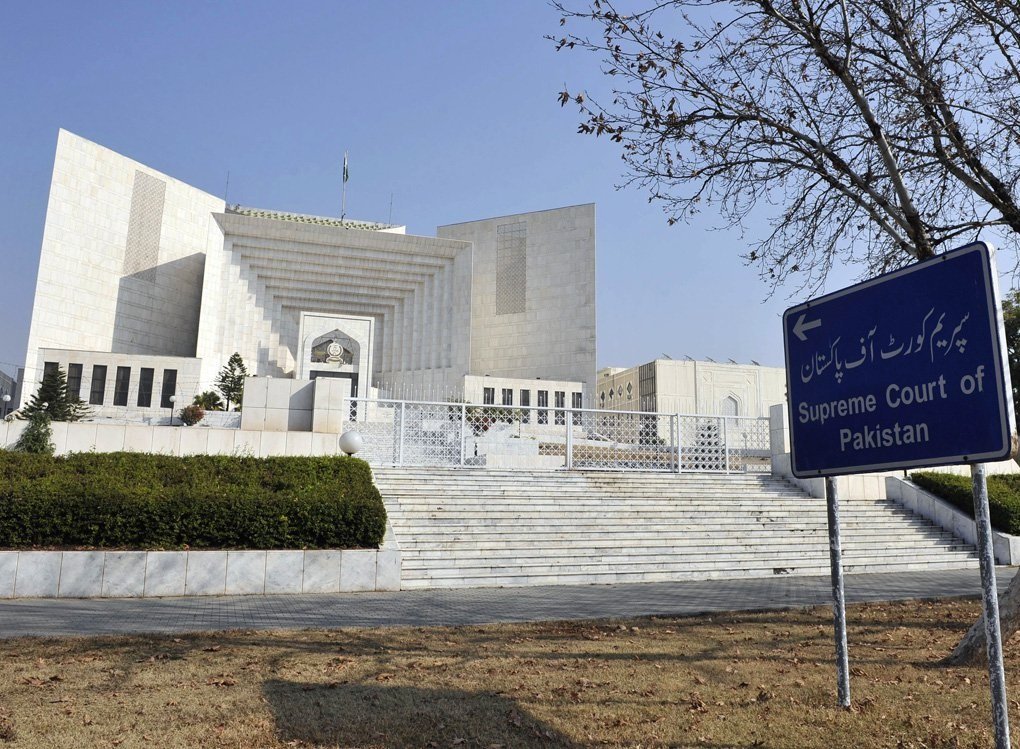 ---
ISLAMABAD:
The Supreme Court on Monday took notice of a speech made by a Pakistan Peoples Party (PPP) activist, in which "abusive language" was used against Chief Justice of Pakistan Gulzar Ahmed after the latter's remarks criticising the Sindh government.
A three-judge bench of the apex court, led by Justice Ijaz-ul-Ahsan and comprising Justice Munib Akhtar and Justice Sayyed Mazahar Ali Akbar Naqvi, will initiate proceedings tomorrow (Tuesday).
Meanwhile, the Supreme Court Bar Association (SCBA) Secretary Ahmed Shehzad Farooq Rana, in a statement, said that the executive committee was briefed about the "highly objectionable" video clip of a self-proclaimed representative of the party.
"He [the activist] can be clearly seen using a very inappropriate and foul language against the honourable CJP under the banner of PPP," the statement said.
Read more: Karachi ruined through conspiracy: CJP Gulzar
The executive committee vehemently condemned the act, saying it was deplorable that a person representing a political party resorted to malicious language.
"Use of such language against the CJP, who is not only a great human being but also a highly respected and upright justice, is highly condemnable".
Terming the speech an assault on judiciary, the statement added, the SCBAP and its executive committee alongside the entire legal community expressed deep shock at the slander against the honourable CJP.
Lamenting that the political culture was constantly permitting the use of vulgar language simply on the basis of difference of opinion, the statement pointed that, "the silence of the political party is exacerbating this menace".
Read Protesters clash with police during Aladdin park anti-encroachment operation
"Therefore, it would be better if the leadership of the concerned party may issue a clarification and announce its disassociation from the person and initiate disciplinary action against him," the committee suggested.
The committee demanded an immediate "stern action against the false accusations made by the person in the video clip".
While maintaining that disagreement with the decisions of the honourable judges in a civilised manner was permissible, the committee cautioned that humiliating the honourable Judges because of their decisions was absolutely unacceptable.
"The SCBAP, would therefore, like to take this opportunity to reiterate its commitment that we will not allow any insult to the honour and dignity of the honourable judges".
The SCRAP called upon the provincial government its law enforcement agencies to do the needful and arrest the culprit and take immediate necessary steps to remove the video clip from social media.