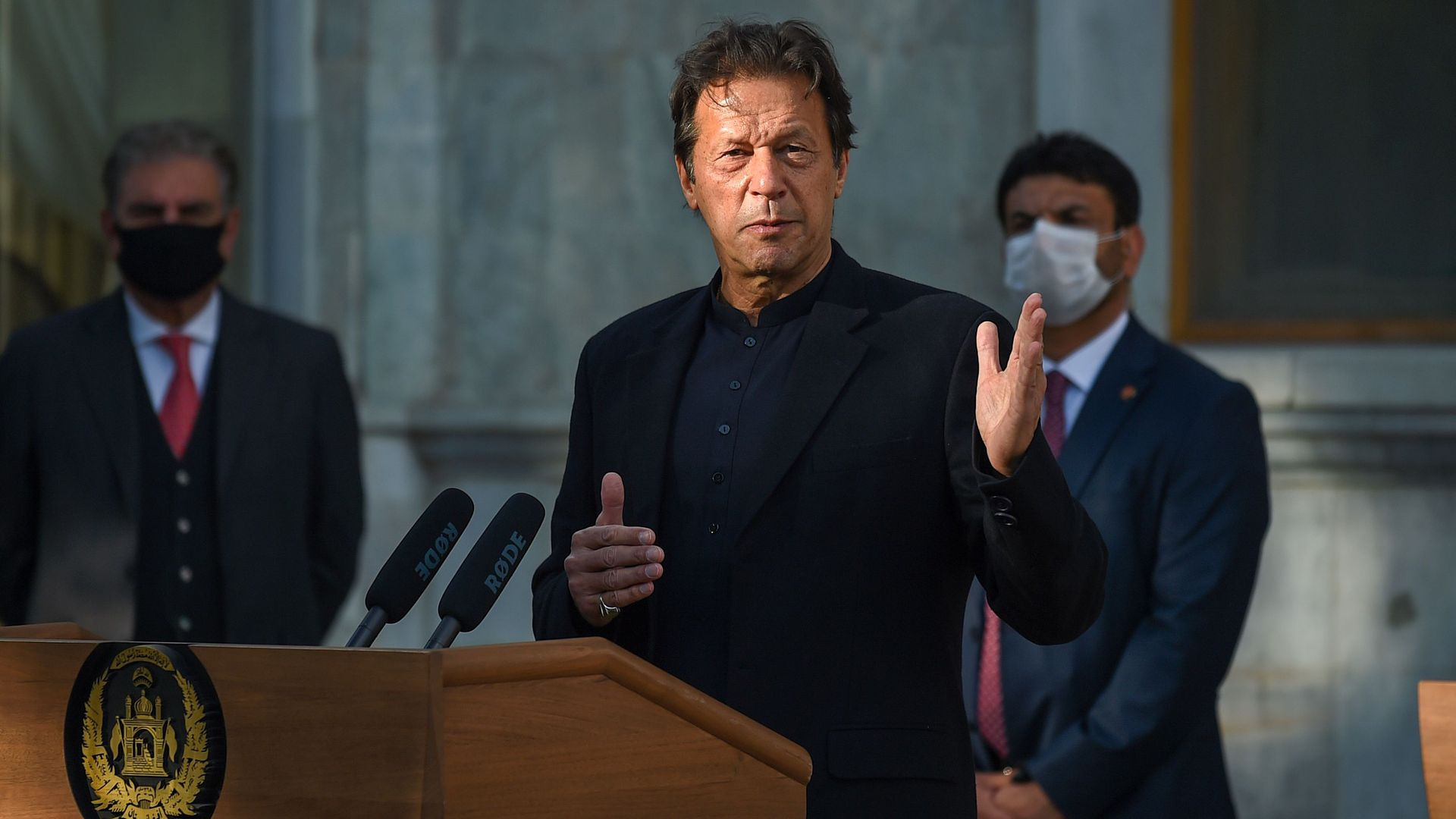 ---
While many lauded Prime Minister Imran Khan for categorically denying the US access to Pakistani territory for any sort of action inside Afghanistan, several are furious at him for dubbing women's clothes as a cause of rape.
In an excerpt of his interview on HBO – aired on Sunday and shared on Saturday on Axios' website – interviewer Jonathan Swan asks if the PM thinks what women wear has any effect on the temptation that leads to rapes, Khan says, "If a woman is wearing very few clothes, it will have an impact on the men, unless they're robots. I mean it is common sense."
Confused, Swan rephrases his question, "But is it really going to provoke acts of sexual violence?" Maintaining his stance, Khan proceeds to elaborate, "It depends on which society you live in."
He adds, "If in a society people haven't seen that sort of thing, it will have an impact [on them]. Growing up in a society like yours, maybe it won't impact you. This cultural imperialism… Whatever is in our culture must be acceptable to everyone else."
The outrage
Since a snippet of this particular conversation went viral on social media, many on Twitter have been expressing their disappointment at the premier.
The defendants
Others, however, feel Khan blamed the society we live in and not its women. And are therefore, in agreement with what he said.
Have something to add to the story? Share it in the comments below.
COMMENTS
Comments are moderated and generally will be posted if they are on-topic and not abusive.
For more information, please see our Comments FAQ