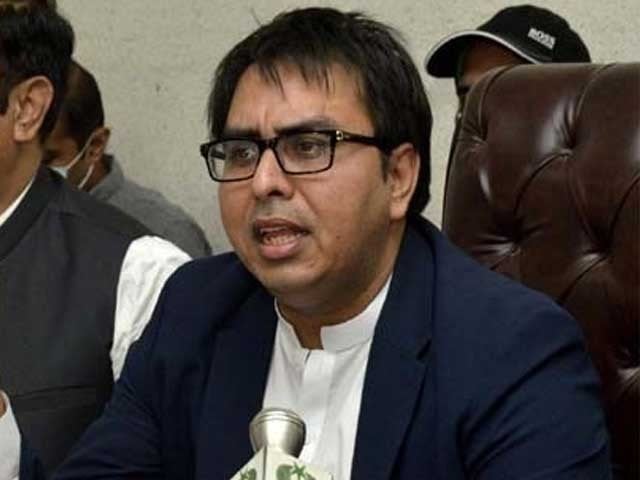 ---
ISLAMABAD:
Known for his hard-hitting statements against the opposition, Special Assistant to Prime Minister (SAPM) Shahbaz Gill is now being considered for the slot of Board of Investment (BOI) chairman after its third chairman resigned on June 18.
Apart from Gill, sources said, the former BOI chairman Haroon Sharif's name is also under consideration for the coveted slot. Gill, who was previously a spokesperson to the Punjab CM, is known for defending and giving a positive spin to government policies in the mainstream and social media.
The details emerged in the Express News' talk show, The Review, where anchorpersons – Kamran Yousaf and Shahbaz Rana – discussed the situation arising after BOI Chairman Atif Bokhari resigned. Bokhari is the third head of the department who has prematurely left the office during the tenure of the incumbent government.
"It is unfortunate that the government has not been able to make its economic team," Rana regretted, saying that four finance ministers, five chairmen of the Federal Board of Revenue and several other key ministers have so far been changed. "Five chairmen of the BOI have been changed over the last five years," Rana said while pointing out the "inconsistency" in the policy.
The hosts revealed that Bokhari, who remained the chairman of the BOI for about 14 months, enjoyed good repute among his colleagues in the government circles and the only complaint against him was that he was not actively projecting the government's performance in the media.
The hosts explained that the BOI takes initiatives to promote ease of doing investment in Pakistan but frequent changes have neither produced results nor such shuffling would yield the desired results in the future.
Pakistan has also not been able to make any significant headway to cash in on the opportunity provided by Saudi Crown Prince Mohammad bin Salman, who had announced $20 billion worth of investment during his high-profile visit to Pakistan, a major chunk of which would go into an oil refinery.
Foreign direct investment in Pakistan dropped 28 percent to $1.75 billion in the first 11 months of the current fiscal year against $2.4 billion in the same period of the previous year.
Inflows reduced from $3.1 billion to $2.8 billion during this period – a reduction of 11%. However, outflows increased from $674 million to $1.1 billion – up by 51% and a reason for the overall decline in investment.
At the end of the Pakistan Muslim League-Nawaz tenure, foreign direct investment had been recorded at $2.8 billion.