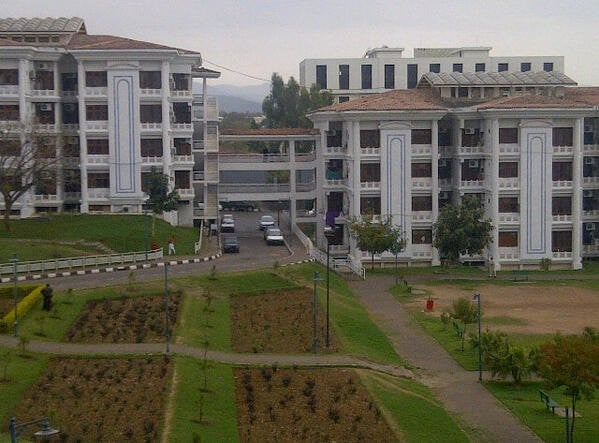 ---
ISLAMABAD:
Islamabad police on Saturday found the body of a driver of the Pakistan Tehreek-i-Insaaf (PTI) MNA from Parliament Lodges
According to police sources, the body was found hanging in a room inside the lodges. The deceased was later identified as Santosh Kumar, who was the driver of minority MNA and Parliamentary Secretary Lal Chand Malhi.
Police sources said that apparently, it was suicide as the body was found hanging from the fan in the room which was locked from inside.
MNA Malhi also confirmed that his driver Santosh had committed suicide by hanging himself from the ceiling fan.
Also read Cops arrest five over minor's mysterious death
He added that the deceased recorded a video before committing suicide in which he discussed his domestic tensions and blamed his wife and mother-in-law for taking extreme action.
The lawmaker said that he was in Umerkot on Saturday when he received the information and his driver was alone in his suite in the Parliament Lodges.
Police sources said that Kumar's also made a video prior to taking his own life, in which he was heard saying he has had enough of his wife and mother-in-law."
The body was shifted to a hospital for autopsy. No case had been registered till the filling this report.
Published in The Express Tribune, June 20h, 2021.
COMMENTS
Comments are moderated and generally will be posted if they are on-topic and not abusive.
For more information, please see our Comments FAQ