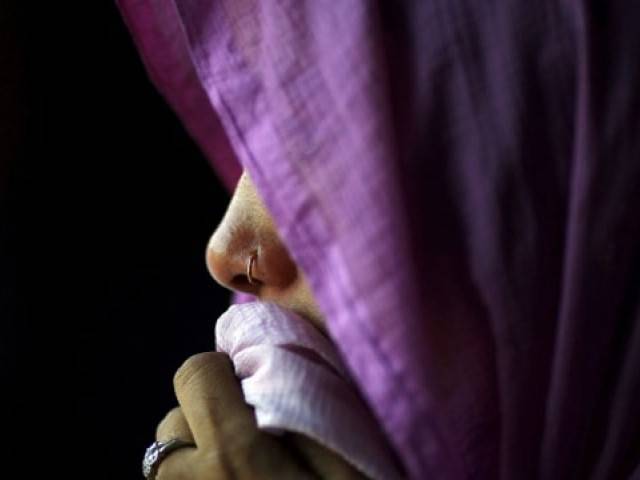 ---
A man, his three sons and a sister are among six suspects booked for blackmailing a girl using doctored pictures and videos in Thirkriwala.
They allegedly extorted Rs650,000 and four tola of gold from the girl after doc-toring her photographs. Sadar police arrested one of the suspects and found dozens of immoral videos and photos in his mobile phones.
Syed Basit Ali Shah, a resi-dent of Iqbal Nagar Dhadiwala filed a complaint stating that Tayyab Shah and his sons Sohaib, Shoaib and Ghalib with the help of Mehtab Bibi had befriended his daughter.
"Mehtab Bibi used to visit our home to meet my daughter. Meanwhile, Tayyab Shah also interacted with my daughter. A few days ago, my daughter and the suspect met at a wedding where he took her pictures and later black-mailed her after doctoring those images."
Read Three teenagers allegedly raped
The suspects had also reportedly saved the photos in a laptop. The complainant added that when he had left home to attend a funeral, Sohaib climbed over the wall tried to rape his daughter.
"Meanwhile, my son Hassan Ali and daughter Aimna grabbed the suspect, after which he said that there were objectionable pictures of my daughter on social media. Meanwhile, my daughter called her uncles Syed Liaquat Ali Shah and Ijaz Shah. Seeing them, the suspect tried to flee, but they all grabbed him and snatched his mobile phone in which the doctored images of my daughter were found," the complainant stated. The suspects had also reportedly saved the photographs in a laptop.
Police seized the laptop during a raid from the possession of Sohaib, in which 200 objec-tionable photographs and 120 videos were found. The girl alleged that the suspects had taken her pictures during the wedding function.
COMMENTS
Comments are moderated and generally will be posted if they are on-topic and not abusive.
For more information, please see our Comments FAQ