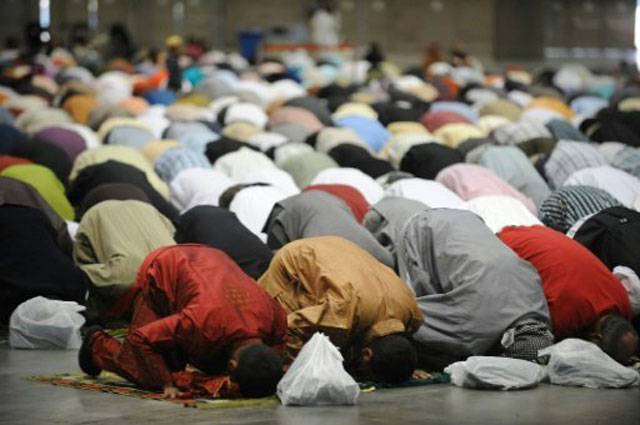 ---
LAHORE:
Lahore High Court Chief Justice Muhammad Qasim Khan has restrained the Auqaf department from charging the worshippers for facili-ties at shrines and mosques across Punjab.
The CJ was hearing a petition challenging the mechanism of auctioning the contracts of different services like keeping shoes of devotees, wash-rooms, food almonry and parking at shrines.
CJ Khan on Wednesday directed the department to provide the facilities of "retaining shoes of Zaireen, toilets and parking" free of charge at the shrines and mosques.
The Auqaf department will appoint its own employees for watching the shoes and maintaining the toilets. The CJ directed the the department to submit an implementation report within 15 days.
The Auqaf department submitted a report on its income and expenditures on shrines. The department's lawyer contended that it was a self-sufficient institution and the government did not support it financially.
The department's lawyer contended that the govt did not support it financially.
The provincial Auqaf secretary told the court that the department generated funds through the contracts for managing the shrines.
Read Govt to register all privately-run waqf properties
An irked CJ Khan said the official should share a policy or proper rules, warning that he would issue directives on the matter otherwise.
The Auqaf department stated in its report that the charges being collected for different services provided at shrines had decreased since 2018.
The income from shoe keeping contracts in Lahore zone, including which Badshahi Mosque and Data Darbar, in 2018-19 was Rs23.265 million that dropped in 2019-20 to Rs6.194 million and then rose to Rs10.929 million during July to May 2020-21.
The department earned Rs118.895 under the head from across the province in 2018-19, Rs83.079 million in 2019-20 and Rs73.396 million during the ongoing year.
The department received total Rs15.183 million from contracts of toilets at shrines and mosques in Lahore, Gujranwala, Rawalpindi, Faisalabad, Sargodha, Pakpattan, Multan, Dera Ghazi Khan and Bahawalpur in 2018-19, followed by Rs16.135 million and Rs12.119 million in past two years.
The Auqaf department stated that it had spent Rs1.693 billion in 2018-19 on carpets, buildings, trans-port, equipment, electricity, grants, food and other needs. The expenditure in 2019-20 was Rs1.726 billipn and by May in the ongoing financial year Rs1.622 billon.