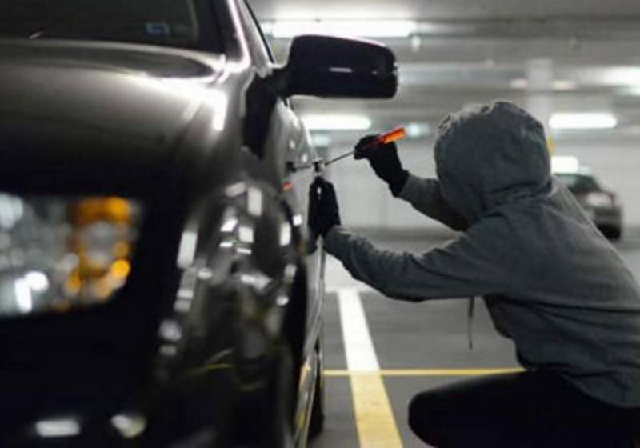 ---
HYDERABAD:
A police inquiry has found the station house officer (SHO) of a police station in Dadu district involved in at least seven crimes, including vehicle lifting and theft, it emerged on Wednesday.
Makhdoom Bilawal SHO Munir Abbassi, who was arrested last week after a stolen car was recovered from his possession, has also allegedly confessed to some of his crimes.
An FIR has been lodged at Makhdoom Bilawal Police Station in which Abbassi and senior clerk, Shahid Panhwar, are nominated under the charges of selling narcotics recovered from an impounded truck.
A motor[1]cycle recovered after it was stolen went missing from the police station and the same two policemen are under suspicion for that incident as well. A car of a resident of Johi town of Dadu, Ishaq Khoso, was stolen.
Read more: Car theft victim accuses cops of extortion
Khoso was asked to pay Rs400,000 ransom amount if he wanted his vehicle back. The same vehicle was recovered from the SHO over a week ago. Another vehicle of Haji Roshan Lashari was stolen from Mehar taluka.
A lawyer filed a complaint before the Dadu district and sessions court on June 11, accusing SHO Abbassi of stealing court property.
The court had summoned the Dadu SSP on June 14 and he was ordered to submit an inquiry report about theft of the court property on June 18.
The Dadu Police had arrested Abbassi along with a stolen car after which the Dadu SSP had ordered a departmental inquiry.
Two more policemen, one of whom has been identified as Ghulam Nabi Jamali, have also been arrested for their suspected involvement in separate crimes and for colluding with outlaws.
COMMENTS
Comments are moderated and generally will be posted if they are on-topic and not abusive.
For more information, please see our Comments FAQ