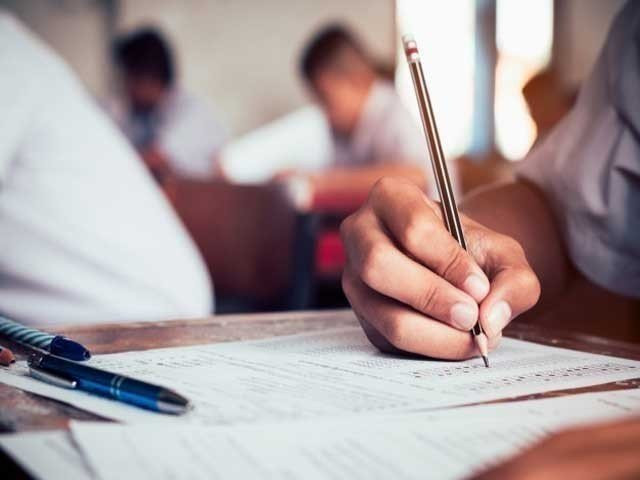 ---
KARACHI:
Sindh Education Minister Saeed Ghani on Wednesday said that examinations for grade nine would be held in July immediately after the examinations of grade 10.
A meeting of the steering committee of the education department was held under the chairmanship of the provincial education minister in which the dates for the examinations were discussed.
During the meeting, it was also decided that examinations of grade 11 would be held in August, immediately after examinations of grade 12.
"Exams would be held for only optional subjects," according to Ghani. "Examinations from grade one to eight will be held in schools which can announce the dates on their own."
Read more: Sindh announces exams pattern, dates for 10, 12 grades
"If any student fails in optional subjects then he or she would be given passing marks and marks of compulsory subjects will be given on the basis of marks attained in optional subjects. Practical examination will be held in students' respective schools and colleges and can be conducted after theory papers," the provincial minister added.
Earlier it was reported that the examinations for classes 10 and 12 will begin from July 5 and 26 respectively in Sindh.
According to a notification shared by the provincial education minister on his official Twitter handle, the exams of class 11 will be held after class 12.
Sindh education minister said the exams will be conducted from 60 per cent reduced syllabus consisting of only elective subjects.
COMMENTS
Comments are moderated and generally will be posted if they are on-topic and not abusive.
For more information, please see our Comments FAQ