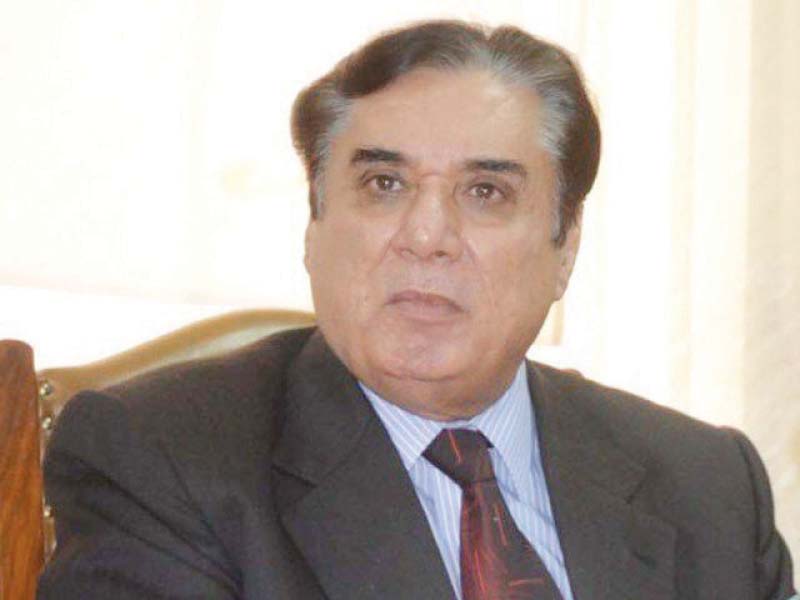 ---
LAHORE:
National Accountability Bureau (NAB) chairman Justice (retd) Javed Iqbal on Tuesday ruled out the impression that the graft buster's actions were negatively affecting the country's economy, investment in particular.
"NAB provides protection to people and that's the reason why those settled abroad are sending remittances," the chief of the accountability watchdog said at a ceremony in Lahore.
He maintained that on the contrary, NAB's steps had boosted the country's exports.
"NAB wasn't formed to serve the interests of the elite. It was formed root out corruption. It is not a problem but a solution. We have learned a lot from criticism. However, if you can't speak on the positive aspects of our progress, then don't highlight negative ones too."
He told critics who sought amendments to the National Accountability Ordinance (NAO) that they should first read the top court' verdict in the case of ANP chief Asfandyar Wali Khan in April 2001, wherein it had ruled the law was valid retrospectively.
"Are those criticising the ordinance smarter than the top court?" he added.
He told them to learn the facts before making statements that tarnished the image of NAB.
He asked critics to point out how NAB's actions were adversely affecting the economy.
Justice (retd) Javed pointed out that NAB had recovered a record amount of Rs533 billion in just three years.
He also rubbished claims that NAB only caught "small fish", adding that the accountability watchdog had even caught "sharks and crocodiles".
The NAB chairman stressed the need for differentiating between genuine businessmen and "bandits".
"Real businessmen have no complaints against the NAB and if there are any, our doors are open for them."
He noted that NAB had appointed a director in Islamabad to resolve complaints of businessmen within 48 hours.
"There was no complaint for three months. One was filed in the fourth month, which was a minor and personal one, but still it is claimed that NAB is acting against the business community."
He said there were 1,300 references pending in courts at the moment, including supplementary references.
"Not even 2% of them are against businessmen. How can you say businessmen are suffering?".
He defended the mechanism of plea bargain mechanism noting that it existed in many countries.
He pointed out that NAB did not have the authority to send people to prison as this authority rested with the courts. He added that NAB did not issue summons to bureaucrats considering their "self-respect", but they were issued questionnaires.
He said even though he respected politicians, if witnesses testified in money laundering cases and the NAB launched proceedings, it was not "injustice".