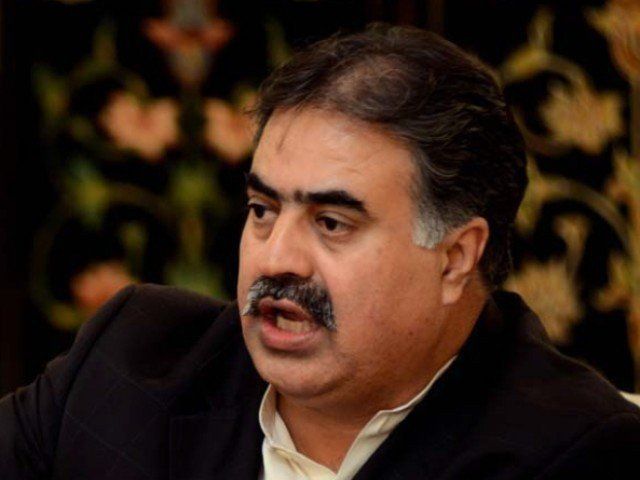 ---
QUETTA:
Former Pakistan Muslim League-Nawaz (PML-N) leaders Abdul Qadir Baloch and Sanaullah Zehri on Tuesday officially announced to join Pakistan Peoples Party (PPP).
The decision was taken after a consultative meeting was held between former chief minister Zehri, Abdul Qadir and political and tribal like-minded people.
According to the reports, a meeting between Abdul Qadir and PPP Chairperson Bilawal Bhutto Zardari was also held at Zardari House in Karachi.
As the two join PPP, several other key leaders of the PML-N from Balochistan were also expected to move from the party.
On November 1, Abdul Qadir decided to part ways with the PML-N on accounts of "rhetoric against the Pakistan Army from the platform of the Pakistan Democratic Movement (PDM)."
Addressing a meeting virtually via a video link on Tuesday, Zehri said: "We value our people and we make decisions through consultation."
"We are grateful to Asif Ali Zardari and Bilawal for invitations," Zehri said, adding they were considering formulating their own party.
Former Balochistan chief minister noted that the PPP represented true democracy in the country, saying Zulfiqar Ali Bhutto was hanged for democracy, while Benazir signed the Charter of Democracy.
Slamming the Pakistan Tehreek-e-Insaf government, he said the ruling party failed in fulfilling its promises. "Inflation and unemployment have hurtled and the government is clueless about it," he added.
COMMENTS
Comments are moderated and generally will be posted if they are on-topic and not abusive.
For more information, please see our Comments FAQ