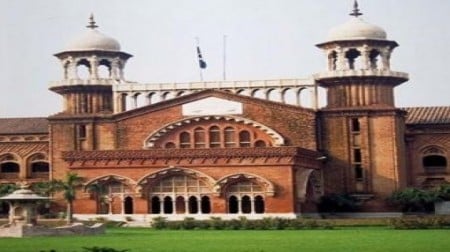 ---
LAHORE:
Lahore High Court Chief Justice Muhammad Qasim Khan has directed the Auqaf department to present the policy or rules for giving contracts of various services at shrines.
The court was hearing a petition challenging the mechanism under which the contracts of keeling shoes of visitors, washrooms, charity meal and other services are auctioned.
The petitioner's counsel Akhtar Hussain Bhatti contended that devotees visiting the shrines for spiritual solace had to pay for parking vehicles, safe custody of shoes and washroom.
Read more: LHC dismisses Tareen's plea for halting audit of JDW
Chief Justice Khan asked how the department auctioned the contracts.
The provincial Auqaf department's administrator told the court it had a policy but the next moment said there rules regarding the matter. The representative of the department could not satisfy the court on the issue.
The CJ directed him to come with the department's rules or policy on the next date of hearing.
He also appointed senior lawyer Muhammad Azhar Siddique to assist the court on the issue.
Published in The Express Tribune, June 16h, 2021.