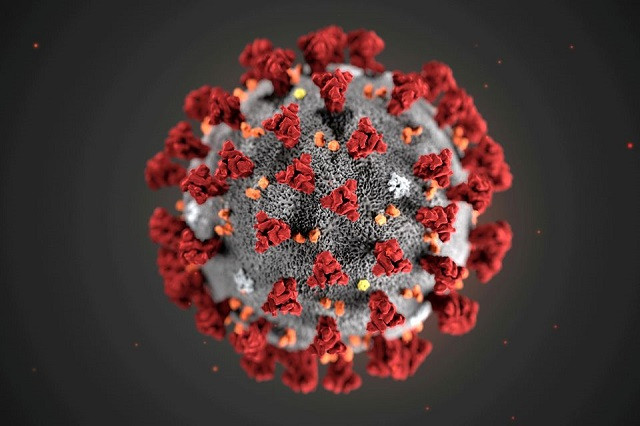 ---
ISLAMABAD:
The country on Monday recorded the lowest number of deaths and positive cases in a day since June 1 with the national Covid positivity ratio during the last 24 hours clocking in at 2.59%.
According to the National Command and Operation Centre daily update, 34 coronavirus patients died during the last 24 hours, 33 of whom were under treatment in hospitals and one out of the hospital in their respective quarantines or homes.
Of the total deaths, nine of them had died who were under treatment on ventilators.
The national tally on Monday of total active Covid cases was recorded at 41,726 with 1,019 more people testing positive for the deadly virus and 1,549 people recovering from the disease during the last 24 hours.
During the last 24 hours, most of the deaths occurred in Punjab followed by Khyber-Pakhtunkhwa.
Meanwhile, Federal Minister for Planning Asad Umar said that COVAX has placed restriction regarding Pfizer that its doses should be administered to only those patients who have a weak immunity system due to serious illnesses.
Umar told The Express Tribune that with regard to Pfizer, the foreign students wanted the vaccine to be given to them on a priority basis. "The citizens from countries that have company requirements in their visas for vaccination prefer Pfizer vaccine but COVAX has banned those who have a strong immune system to be administered two doses of this vaccine."
Read more: Families of deceased cops await Covid compensation
The planning minister said the first priority groups for the Pfizer vaccine have been established. "Patients with heart disease, asthma, organ transplants, cancer, liver and kidney diseases will be given priority."
The Pfizer vaccine is being administered at the Mass Vaccination Centre in F-9 Park from June 11.
"Sunday is a holiday," he said, adding that Pfizer vaccines are scheduled to be administered between 10am to 2pm.
Patients were informed to bring their Computerised National Identity Cards and laboratory and medical reports along with them, he added.
The second dose will be administered after 21 days of getting the first jab at the F-9 Vaccination Centre.
Separately, Sindh Minister for Education and Labour Saeed Ghani said that teaching process in classes from VI to VIII will start from June 15 across the province.
He said that the situation pertaining to coronavirus has improved in the province and the teaching process in primary to Class V will also start from June 21.
Ghani said presently, the number of coronavirus patients in Karachi and Hyderabad is more than five per cent but the situation is improving due to the vaccination. "We started Classes IX to XII last week."
According to the NCOC, there were 2,676 Covid infected patients under treatment in critical care with 15 patients brought into various Covid dedicated healthcare facilities in the last 24 hours.
It may be mentioned here that the Covid positivity ratio was the percentage of actual positive cases appearing in every 100 tests performed to identify infected individuals.
The maximum ventilators were occupied in four major areas – Peshawar 21%, Lahore 23%, Bahawalpur 26% and Multan 45%.
The maximum oxygen beds (alternate oxygen providing facility other than ventilator administered as per medical requirement of Covid patient) was also occupied in four major areas – Abbottabad 28%, Gilgit-Baltistan 27%, Karachi 26% and Multan 25%.
Around 322 ventilators were occupied elsewhere in the country while no Covid-affected person was on ventilator in Balochistan, Azad Jammu and Kashmir (AJK) and G-B.
Some 39,214 tests were conducted across the country on Sunday, including 12,825 in Sindh, 12,008 in Punjab, 9,250 in Khyber-Pakhtunkhwa (K-P), 3,486 in Islamabad Capital Territory (ICT), 893 in Balochistan, 361 in G-B, and 391 in AJK.