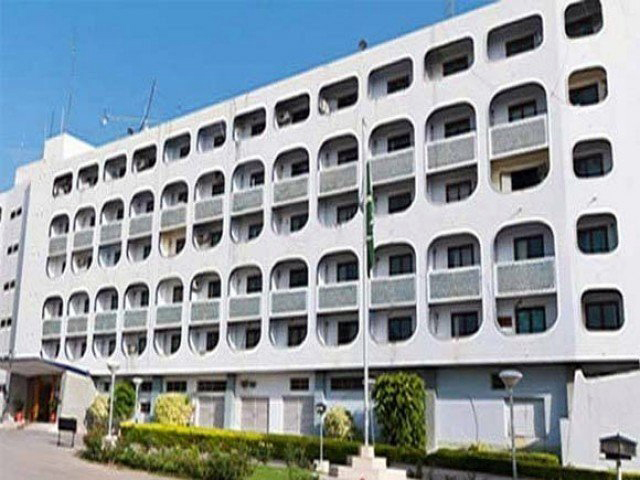 ---
Pakistan on Monday strongly condemned the recent drone attacks launched by Yemen's Houthis towards the Aseer region in Saudi Arabia last week.
On Sunday, Saudi state media said a drone rigged with explosives fell on a school in the Aseer province but that no injuries were reported.
The agency also said civil defence authorities had received a report that a projectile launched from Yemen by the Houthi movement had fallen on a school in Aseer. The projectile turned out to be a drone, the agency reported, citing the Aseer civil defence directorate.
The kingdom on Friday also confirmed that it destroyed a Houthi drone fired towards southern Saudi Arabia.
"These attacks not only violate the territorial integrity of the kingdom but also threaten the lives of innocent people. We call for an immediate cessation of such attacks," Foreign Office Spokesperson Zahid Hafeez Chaudhri said.
Also read: US reaffirms 'defence partnership' to Saudi Arabia amid Houthi attacks
Pakistan reaffirms its full support and solidarity with the brotherly kingdom of Saudi Arabia against any threats to its security and territorial integrity, he added.
The Iran-aligned Houthis have frequently launched cross-border missile and drone attacks on Saudi cities in the war. The coalition has in the past responded with airstrikes on Houthi military targets in Yemen.
The United Nations, backed by the United States, is pressing for a ceasefire and for the Houthis to end their offensive in Marib, which hosts around 1 million internally displaced people.
It has also urged the coalition to lift sea and air restrictions on areas held by the Houthis, who say they are fighting a corrupt system and foreign aggression.
The conflict, seen in the region as a proxy war between Saudi Arabia and Iran, has caused what the United Nations says is the world's largest humanitarian crisis.