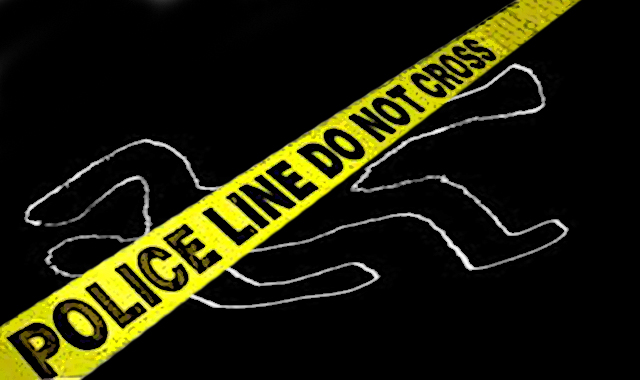 ---
JARANWALA:
A couple who got married of their own choice a year and a half ago were shot dead by the woman's brothers in Jaranwala tehsil.
According to the police report, Zafar Iqbal Naz, a resident of Chak No. 553GB stating that his brother Shahid Iqbal and his wife Iram Bibi had come to Jaranwala for personal work and were riding back on a rickshaw when the suspect Zeeshan Shah, Abrar Shah and their brother Ali Raza along with their accomplices including Shahid Nadeem, Waqar Shah and others came on a motorcycle and shot both of them, leaving them dead on the spot.
Suspect Zeeshan's sister Iram had got married to Iqbal of their own choice a year and a half ago, over which her relatives were enraged and they "killed my brother and sister-in-law at the behest of Rauf Shah", the complainant alleged.
Read more: Police fail to curb street crime
Upon receiving information about the double murder, Jaranwala DSP Jamshed Iqbal Nasir Chishti and City SHO Mian Ali Akbar reached the spot and handed over the bodies to the heirs after postmortem.
Police registered a case against the suspects nominated by the complainant under different sections of Pakistan Penal Code including 109 (Punishment of abetment if the act abetted committed In consequence and where no express provision is made for its punishment), 148 (Rioting, armed with deadly weapon), 149 (Every member of unlawful assembly guilty of offence committed in prosecution of common object), 302 (Punishment of qatl-i-amd) and 311 (Tazir after waiver or compounding of right of qisas in qatl-i-amd). According to DSP Chishti, the suspects Zeeshan, Abrar and Ali Raza's sister Iram had left her village with Iqbal and they had got married a year and a half ago. The brothers killed both of them in resentment.
Published in The Express Tribune, June 14th, 2021.
COMMENTS
Comments are moderated and generally will be posted if they are on-topic and not abusive.
For more information, please see our Comments FAQ