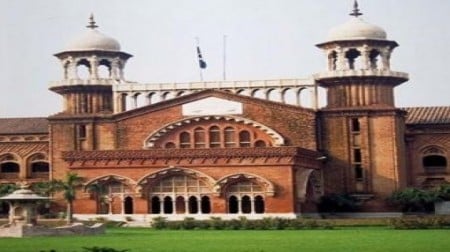 ---
LAHORE:
Lahore High Court's (LHC) Justice Anwar Hussain decided a property case in which litigation continued for 63 years.
A piece of eight kanal land (owned by the provincial government in Rakh Jamali, Tehsil Noorpur Thal, District Khushab) was allotted to Atta Rasool on lease for three years under "Grow More Food Scheme" and this land was owned Atta since 1958.
In 1967, the authorities confiscated the land. At this Atta moved to an additional commissioner office wherein his allotment was declared legal. After that member Board of Revenue declared null and void the order of the additional commissioner in 1994.
Read Four murdered over property feud laid to rest
After several applications of Atta were dismissed at different forums, he then knocked the doors of civil court. The civil court dismissed the case of Atta Rasool. After that, he challenged the dismissal order and then the decision came in favour of Atta Rasool. After that Punjab government challenged this decision in LHC.
Justice Anwar in his order mentioned that Grow More Food Scheme was initiated in 1956 under which in 1958 eight kanal land was given to Atta Rasool on three years lease.
During proceedings, Atta Rasool could not establish that he had been allotted the same land again after competition of its first tenure of three years lease.
The LHC ordered the government to take possession of the land and also recover the arrears of land tax due to date from Atta Rasool in accordance with the law.
Published in The Express Tribune, June 13h, 2021.