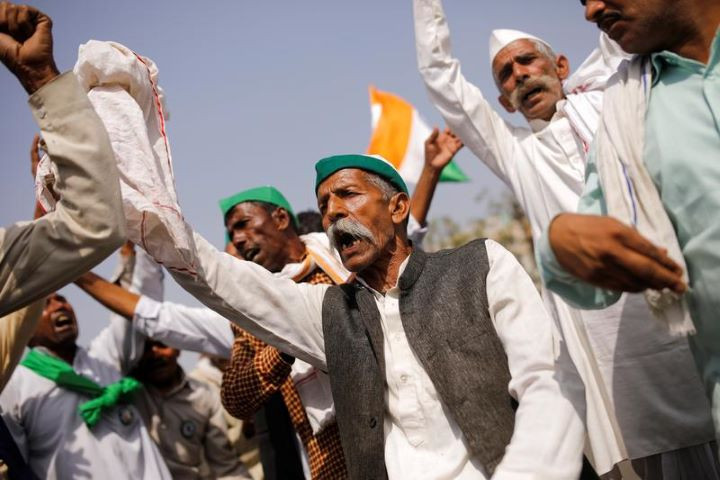 ---
A top US official has raised serious concerns over human rights violations in India including illegal detention of rights activists and journalists.
Acting Assistant Secretary of State for South and Central Asia Dean Thompson's remarks came during a Congressional hearing on Democracy in the Indo-Pacific on Wednesday, The Print reported.
Some of the Indian government's actions, including restrictions on freedom of expression have raised concerns that are inconsistent with the country's democratic values, the top US official told the lawmakers.
The actions include increasing restrictions on freedom of expression and the detention of human rights activists and journalists, Thompson said.
He said the US regularly engages in and on these issues, including the important work of civil society.
Congresswoman Chrissy Houlahan, who represents a Congressional district from Pennsylvania, raised the issue of Kashmir during the Congressional hearing.
Although of course, they're two great democracies, democracies including ours and India's are not without their flaws and problems. I do have a pretty big (number of) Kashmiris in my community and there is, of course, concern about the treatment of the people living in Indian Illegally Occupied Jammu and Kashmir (IIOJK), she said.
Also read: India's accountability urged on 30th anniversary of Srinagar massacre
What is the dialogue that is ongoing between the administration and the Indian government on these human rights issues broadly, if you could share a little bit there? she asked.
Thompson said that the Biden administration routinely raises issues related to a vast array of rights and democratic issues with India.
Thomson said the US administration has called upon the Indian government to take steps to normalise the situation in the occupied region.
There are other electoral steps we'd like to see them take and that we have encouraged them to do and will continue to do so, he added.
Earlier in March this year, the US State Department raised concerns over the human rights violations in India, terming them a major issue for the nation of 1.38 billion people.
In its annual report on the human rights situation, the State Department highlighted "significant human rights violations" in the country, particularly extrajudicial killings perpetrated by the police.
It pointed out the "torture and cases of cruel, inhuman, or degrading treatment or punishment by some police and prison officials, and the arbitrary arrest and detention by government authorities."
COMMENTS
Comments are moderated and generally will be posted if they are on-topic and not abusive.
For more information, please see our Comments FAQ