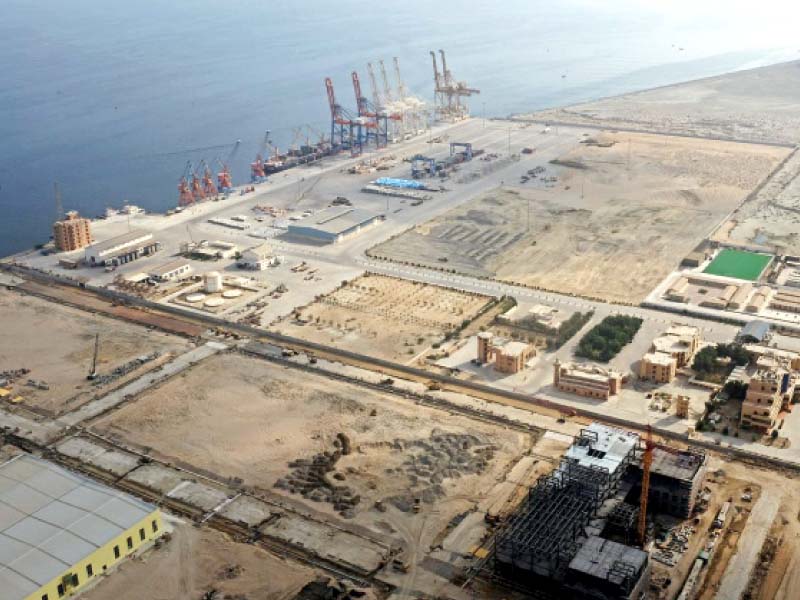 ---
ISLAMABAD:
Finance Minister Shaukat Tarin on Friday said that the government was keen to accelerate the implementation of China-Pakistan Economic Corridor (CPEC) and the focus in the next financial year would be on completion of motorways and highways as well as the Main Line-1 (ML-1) project.
In his speech, the finance minister also announced that the government is giving a comprehensive package under Kamyab Pakistan Programme (KPP) to the low-income people, including interest-free business loans, farming and housing loans.
On CPEC, the finance czar said that the government is committed to fast tracking implementation of the crucial national project.
To date, the minister said, 17 large projects amounting to $13 billion have been completed. Another 21 projects are ongoing amounting to $21 billion, he said, adding that additional 26 strategic projects are in the pipeline amounting to $28 billion. "Most of these projects are being completed on a timely basis," he said.
Read: Govt to allocate Rs55b for CPEC
In the budget 2021-22, Tarin said that the government's key priorities will be the completion of Karachi-Lahore motorway; near completion of 120 kilometre Phase-I of Havelian-Thakot and advancement of work on 118km Phase-ll of Karakorum Highway.
In addition, he said, advancement of work on Zhob to Kuchlak road; improvement and widening of Chitral-Booni-Mastuj Shandur road; upgradation of Pakistan Railways existing ML-1 and establishment of Phase-l dry port near Havelian would be focused upon.
Also, he said, the focus in next year would be on the establishment of special economic zones with export-oriented foreign direct investment from China and other countries.
On ML-1, Tarin stated in the budget speech, a flagship project of ML-1 for improving North South Railways infrastructure, which costs $9.3 billion, will be completed in three packages. "Package I started in March 2020, package II will start in July and package III will start in July 2022," his speech read.
"Our government is keen to accelerate implementation of this national project which will benefit millions of people and ensure better connectivity and improve freight and passenger services," he said.
Kamyab Pakistan Programme
Unlike the past, Tarin while expressing that the government would use the bottom-up approach said that the government will not leave the vulnerable segments to the mercy of trickle-down effect. For the past 74 years, he said, the vulnerable segments have been languishing for their economic prosperity.
"The trickle-down effect does not reach them, because it does not reach the poor unless economic growth is sustained for 20-30 years and this has not happened in our economic history," Tarin explained, adding that this way the dreams of poor people remain unfulfilled.
Read more: Senate passes CPEC Authority bill
"Prime Minister lmran Khan wants to change the course of history," he said, adding that other than the trickle-down effect, four to six million low-income households would get interest-free loans from next year
Using the bottom-up approach, he announced, every household will be provided Rs500,000 interest-free business loan; every farming household will be given Rs250,000 interest-free farming loan, and Rs200,000 interest-free loans for tractors and machineries.
Moreover, he added, low-interest bearing housing loans up to Rs2 million shall be provided so that the poor can build their houses; every household shall be provided with a Sehat Card; and one person from every household shall be provided free technical training.
"Through this action, we are giving a comprehensive package to the low-income people – slogan of which was raised by many leaders in the past, but nothing was given," Tarin concluded. "This is an essential requirement of lmran Khan's promise of Riyasat-e-Madina."
COMMENTS
Comments are moderated and generally will be posted if they are on-topic and not abusive.
For more information, please see our Comments FAQ