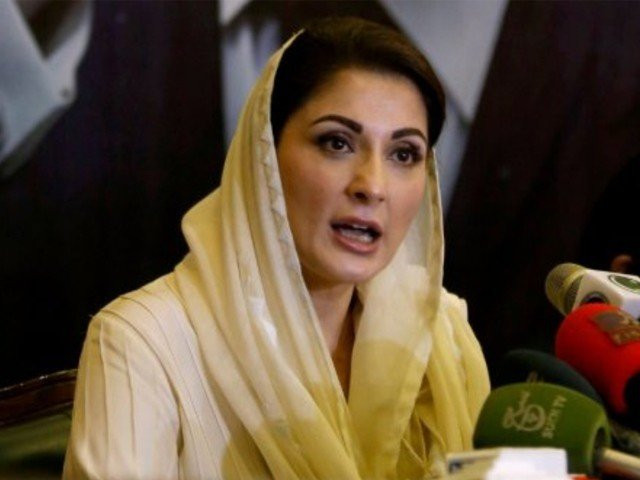 ---
ISLAMABAD:
PML-N Vice President Maryam Nawaz on Wednesday opposed Pakistan's alleged decision to allow the US to use its airbases after the latter's withdrawal of its troops from neighbouring Afghanistan.
"They [the government] should make the agreement public," she told reporters outside the Islamabad High Court, where she came for the hearing of an appeal against her conviction in the Avenfield properties reference.
"Such a pact cannot be made in secrecy."
Maryam pointed out that the government had neither denied or confirmed domestic and international media reports on the matter.
"This probably means that they are true, regardless of whether the government has struck a deal over the country's 'sovereignty' to save itself or simply 'surrendered'."
She claimed that the government had "capitulated" in a similar manner on the issue of Kashmir.
"If some weakness has compelled you to make this move, inform the nation through parliament about it."
Read more: Maryam Nawaz's tone was regretful: Marri
To a query, the PML-N leader said former IHC judge Shaukat Aziz Siddiqui should not be punished for "speaking the truth".
"Other judges, who want to deliver justice, uphold the law and make independent decisions will be in the same position as he [Siddiqui] is today."
She added that the judiciary should consider the cases of the former IHC judge and Justice Qazi Faez Isa as an attack on its independence.
"Judges should realise that the decisions they are forced to make under duress and through blackmailing leave a lasting impact on their careers."
Maryam stressed the need for the trend of "pressuring judges" to end.
"Judges and the Supreme Judicial Council should consider [Siddiqui's] case as their own and end external pressures and dictating of decisions," she added.
The PML-N leader also refuted any rifts in the opposition alliance, the Pakistan Democratic Movement (PDM).
"The parties in the alliance are all on the sane page," she maintained.
"It won't help until all the constituent parties of the alliance collectively submit their resignations."
She added that the PPP was not a part of the PDM. "It [PPP] is neither my target, nor my opponent."
Maryam said PML-N President Shehbaz Sharif would soon present the party's strategy on the upcoming budget.
"The PML-N 'exposed' the government in its pre-budget seminar," she maintained.
"The only edge that this government could have was through its performance, which is hardly evident," she added.
"Incompetence and corruption are at their peak."
The PML-N leader said her party would become the voice of the people affected by the PTI government's policies.
"When [my father and former prime minister] Nawaz Sharif came to power, there were power outages lasting for up to 22 hours," she claimed.
"During the PML-N's tenure, record electricity generation was witnessed. Power outages went came down to zero. Industries were set up. The present government, through its sheer incompetence, has again taken the country to a stage where power outages lasting 22 hours have become common."